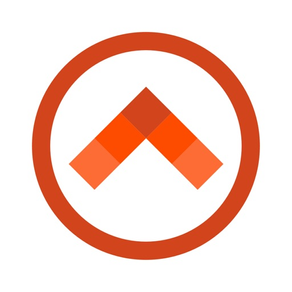 SafetyLink
1.9.13
for iPhone, iPod touch
About SafetyLink
SafetyLink is a work-alone safety support tool that connects you with a monitoring centre - 24 hours a day, 7 days a week. Using the GPS receiver in your device, SafetyLink logs your location and links it with your device ID and company profile at the monitoring center. Simply tap the screen to check-in, set your end-of-shift time, set a safety timer for hazardous situations, request assistance, or trigger an alert.

Note:

1. Continued use of GPS running in the background can dramatically decrease battery life.
2. SafetyLink requires a subscription to an authorized Gemini monitoring center.

Features:

MONITORED ALERTS:
When logged-in with SafetyLink, your device appears in the list of active devices at the monitoring center. A help request sent from your device or a missed safety check-in triggers an alert. The monitoring center will call you to determine the situation and follow up according to your company's procedures.

AUTO-DIAL:
If your GPS or server connections are compromised, tap a button to call the monitoring center directly and give them your details.

AUTOMATIC POSITIONING:
When SafetyLink is running, your GPS position is updated and logged at the monitoring center, so that if you do have trouble on the job, your last known location is always available.

MANUAL LOCATION ENTRY:
You have the added option of entering a location manually, in case your GPS signal is ever compromised, as it might be inside a building.

SAFETY TIMER:
The safety timer requires input from you at defined intervals to keep it from triggering an alert. Input can be any movement of the device beyond a set distance or a tap of the screen when stationary for a long period. The application notifies you when it's time to check-in, and triggers an alert if you are overdue. The check-in reminder (safety timer) interval is determined by your organization. If allowed, it can be turned on or off, depending on your needs.

SIGN OFF TIMER:
The Sign Off timer runs throughout your shift. It is completely configurable and can be changed depending on the circumstances. The application notifies you when your shift is about to end, and triggers an alert if you are overdue.

HAZARD TIMER:
Lets you set a countdown timer and add comments when you are about to enter a potentially unsafe situation. Simply cancel the timer when you are finished or edit it to extend the time. Expiry of your timer triggers an alert.
What's New in the Latest Version 1.9.13
Last updated on Dec 4, 2018
Old Versions
Version History
-Notification Options
-Bug Fixes
SafetyLink Companion Connection Bug Fixes
- Communication Bug Fixes
- SafetyLink Band Support
- Bug Fixes
-Branding Update
-Bug Fixes
- Added the ability for the user to keep track of projects
- Updated User Interface
- Bug fixes
SafetyLink FAQ
Check the following list to see the minimum requirements of SafetyLink.
iPhone
Requires iOS 8.0 or later.
iPod touch
Requires iOS 8.0 or later.
SafetyLink supports English