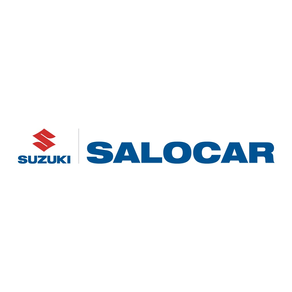 About Salocar
1 - Agendamento

Você poderá cadastrar através do APP, uma intenção de agendamento, descrevendo a solicitação e o melhor horário para este agendamento. Essa ação irá gerar um ticket dentro do Syonet CRM e caso o horário desejado esteja disponível, seu agendamento será automaticamente confirmado através de uma notificação. Caso o horário já esteja ocupado, um operador entrará em contato para fazer o reagendamento, conforme disponibilidade de sua agenda.

2 - Acompanhamento de revisões

Através do APP, você poderá visualizar as revisões que foram feitas na Salocar, bem como, ser notificado sobre as próximas revisões, previstas para seus veículos cadastrados.

3 - Atualização de Quilometragem do Veículo

Através do App, você poderá atualizar a informação de quilometragem atual do veiculo, sendo notificado com maior precisão sobre suas próximas revisões.

4 - Pesquisas

Responda as pesquisas de satisfação geradas pela Salocar diretamente em seu dispositivo.


5 - Fale conosco

Você poderá enviar mensagens diretamente à Salocar, que serão recebidas e trabalhadas pela equipe de atendimento. Suas mensagens farão parte dos indicadores da Salocar, auxiliando na melhoria dos processos aplicados por ela.

6 - Notificações

Você poderá receber em seu dispositivo notificações geradas pela Salocar, como promoções e oportunidades de novos negócios relacionados ao seu veículo, felicitações de aniversário e campanhas eventuais, geradas pela equipe de Marketing.

7 - Alertas recorrentes

Você poderá ser lembrado regularmente sobre verificação do Nível de Óleo, Calibração Pneus e Nivel de agua. O App armazena a última verificação, e avisará a data de próxima verificação, mantendo seu veículo sempre em dia com os itens básicos de manutenção.

- O uso contínuo do GPS funcionando em background pode diminuir drasticamente a vida útil da bateria.
What's New in the Latest Version 1.32.16
Last updated on Sep 28, 2018
Old Versions
- Melhorias de usabilidade.
Version History
- Melhorias de usabilidade.
Salocar FAQ
Check the following list to see the minimum requirements of Salocar.
Salocar supports English, Portuguese, Spanish