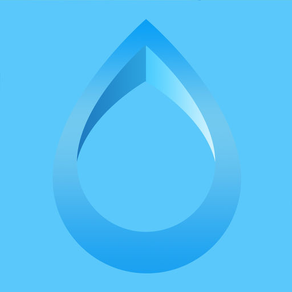 About Saneamento
Seguindo uma das mais fortes tendências mundiais, a sua concessionária de saneamento acaba de desenvolver o seu mais novo recurso, o aplicativo móvel de Auto-Atendimento. O aplicativo de Auto-Atendimento, irá oferecer um leque de serviços a você consumidor, que apartir de agora, poderão contar com mais este importante e moderno canal de atendimento.
O aplicativo irá possibilitar uma nova forma de interação entre você consumidor e a sua concessionária de saneamento. Neste contexto, se antes era necessário que o cliente precisasse ir até a empresa, para gerar uma segunda via de fatura, ou gerar uma certidão negativa, por exemplo, agora, isso será feito a qualquer momento, através da tela do celular.
Com o aplicativo de Auto-Atendimento , será possível:

Gerar Ordens de Serviços diversas e consultar o status das mesmas;
Verificar os indicadores de Qualidade de água, por bairro e período;
Gerar segunda via de Fatura, verificar faturas quitadas e pendentes, simular valor da fatura, gerar nova fatura a partir de uma auto-Leitura;

Gerar Certidão Negativa de Débito: Anual e Pontual;
Efetuar o parcelamento da dívida;
Simular e ter a previsão da próxima leitura;
Verificar graficamente o Histórico de Consumo e vizualizar imagens associadas a uma ocorrência de leitura;
Consultar e alterar dados cadastrais;
Verificar a tabela tarifária que está sendo utilizada: Comercial e Residencial. Entre outros recursos.....



A vantagem báscia do aplicativo, é principalmente o fator "Mobilidade". Dar a possibilidade de consultar e enviar dados, de qualquer lugar e a qualquer momento.

Mas as vantagens não param por aí, vejamos algumas delas:


Redução de custos de comunicação, pois você consumidor não precisará ligar para a empresa de saneamento para solicitar informações que seu aplicativo mobile já disponibiliza;

Otimizar o seu tempo, já que terá um aplicativo ao seu lado que dará informações precisas de forma imediata. Além disso, seu programa poderá enviar e receber informações remotamente, dispensando o deslocamento à outros locais para receber tais dados;

Entre muitos outros benefícios.

O aplicativo de auto-atendimento está disponível de forma gratuita . Para baixá-lo, os clientes, terão que se dirigir até o site da empresa de saneamento ou baixar através da Apple Store.
What's New in the Latest Version 1.4.0
Last updated on Jul 21, 2017
Old Versions
- Correções de Bugs.
- Atualização das diretivas apple store.
Version History
- Correções de Bugs.
- Atualização das diretivas apple store.
Saneamento FAQ
Check the following list to see the minimum requirements of Saneamento.
Saneamento supports English