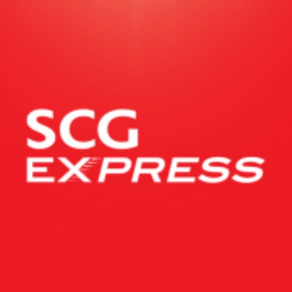 SCG EXPRESS
3.1.5
for iPhone, iPad and more
About SCG EXPRESS
บริษัท เอสซีจี เอ็กซ์เพรส จำกัด (SCG EXPRESS) บริษัทในเครือของ เอสซีจี โลจิสติกส์ แมเนจเม้นท์ (SCG Logistics Management Co.,Ltd.) ที่มุ่งเน้นการให้บริการขนส่งพัสดุด่วน ทั้งแบบทั่วไป และ พัสดุอาหาร ที่ต้องการการควบคุมอุณหภูมิ เป็นพิเศษ เพื่อตอบโจทย์ การขยายธุรกิจของลูกค้า ที่มีการเติบโต ในตลาด E-Commerce รวมทั้ง การขายและการบริการของลูกค้ากลุ่มธุรกิจ B2B (ธุรกิจ ถึง ธุรกิจ) B2C (ธุรกิจ ถึง ลูกค้าผู้บริโภค) และ C2C (ผู้บริโภค ถึง ผู้บริโภค)

โดยบริษัทให้ความสำคัญกับ ลูกค้าทุกราย Customer Focus มุ่งเน้นการให้บริการด้วยคุณภาพส่งถึงปลายทาง เสมือน แม่แมว คาบลูกแมวไว้อย่างทะนุถนอม ตาม สัญลักษณ์ ของบริษัท

บริษัท มุ่งมั่นพัฒนาคุณภาพการให้บริการอย่างไม่หยุดนิ่ง โดยมีการนำเทคโนโลยี่และนวัตกรรมใหม่ๆ จาก Partner : Yamato Asia Pte Ltd. มาเพิ่มประสิทธิภาพและสร้างคุณค่าให้กับลูกค้าอย่างต่อเนื่อง
What's New in the Latest Version 3.1.5
Last updated on Jan 27, 2023
Old Versions
Version History
support scgexpress , scgid
support account deletion request
Version update information
- provide account deletion functional
- provide procedure for deleting an account under DSR Right Access Process and announce procedure information before deletion process

DSR Right Access Process
1. Verify your identity
1.1 Please enter your phone number to receive OTP (One Time Password)
1.2 Please fill out the form to request the right to access the personal data subject/ right to withdraw consent of Section 95 of the Personal Data Protection Act B.E. 2562 (2019) ("PDPA") (via the website)
1.3 Recieve the request ID via Email automation.
1.4 Please verify your identity via Email

2. Conduct the request for the Data Subject
2.1 The company may contact you to request more information or documents by phone or email to consider your request.
2.2 The Company will consider your request within 30 days from the day upon the date of documents and has obtained consent from the data subject.

3. Respond to your request after the process complete
3.1 Recieve the Email automation and tap View Request
3.2 Please fill in your email address to receive the Access Code
3.3 Recieve the Access Code from email automation
3.4 Please Fill in the Access Code
3.5 Please check the information after the process complete


Add Feature Service Location
Add feature parcel registration.
update webview checkprice
update ourservice
-update checkprice menu
-update app tracking
-edit menu scgexxpress club
-create menu voucher and product
update checkprice info
update pickup date info
v.144(9)
-scg employee
-pickup golf service
Delivery History
Redeem
Redemption History

Remote Price Update.
Fixed Bugs

SCG EXPRESS FAQ
Check the following list to see the minimum requirements of SCG EXPRESS.
iPhone
Requires iOS 12.0 or later.
iPad
Requires iPadOS 12.0 or later.
iPod touch
Requires iOS 12.0 or later.
SCG EXPRESS supports English