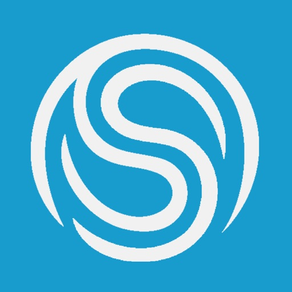 SimpleX Go
2.5.9
for iPhone, iPad and more
About SimpleX Go
SimpleX is your business process optimization platform.

• SimpleX solution coordinates and orchestrates the behavior of people, operating systems, information, and things to produce business outcomes in support of your business strategy.

• Robust and flexible platform to manage both process types;
•Structured and repeatable, workflow based
•Unstructured and variable, ad-hoc

SimpleX is pure SaaS platform. Content production through web portal and content consumption through mobile app.

SimpleX platform's value proposition;

• Geo location
• Offline mode
• Publish process in virtually no time / quick to market
• Timely reporting and escalations
• Analytics / insights
What's New in the Latest Version 2.5.9
Last updated on Aug 3, 2022
Old Versions
App enhancements.
Audit form submission fixes
Version History
App enhancements.
Audit form submission fixes
Food label printing fixes.
Bug fixes and performance enhancements.
Food products label printing.
Non-compliance details expansion.
Billing module addition for auto payments.
Multi server support for clients.
Enhancements and improvements.
Menu changes.
Data statistics changes.
Graph performance fixes.
Performance optimization.

Product Expiry:
Email is sent to store user locations and area manager 7 days before product expiry.

Executive Dashboard:
New feature introduced in the mobile app for Head of enterprise to see performance of his enterprise at a glance.

Persistent Forms fixes and enhancements.
1. Persistent forms.
2. Fonts fixes.
3. Enhanced Image uploads.
1. Audit Dashboard
2. Store Profile
3. Bug fixes
1. Updated graphs on dashboard
2. Restricted user to submit process from store only.
3. Bug fixes and enhancements
1. Resolved camera picture orientation issue
2. Maintenance email issue
1. Maintenance Staff to recieve emails of faulty items
2. Enable charts on dashboard
3. Image upload and other bug fixes
-Audit Forms
-Item Expiry Alerts
-Bug Fixes
-Multiple notification deletion
-Reference Material
Bug fixes,
Performance Enhancements
- Bug fixes.
- Data view for the store.
- Conditional formatting & custom message based on input.
- Created notice board for communication.
- Sorting of processes in App.
- Workflow Enhancements.
Bug fixes
Number tool enabled while creating forms
Email uniqueness removed
Time conversion to user's timezone
Temperature to date conversion fixed.
- Bug fixes
- Nested forms feature added
- Internationalization feature added for Arabic language.
Ability for mobile apps to upload images in offline mode
UI improvements for mobile apps
Performance improvements
Bug fixes
Bugs fixes and Improvements for iOS 12.2
SimpleX Go FAQ
Check the following list to see the minimum requirements of SimpleX Go.
iPhone
Requires iOS 10.0 or later.
iPad
Requires iPadOS 10.0 or later.
iPod touch
Requires iOS 10.0 or later.
SimpleX Go supports English