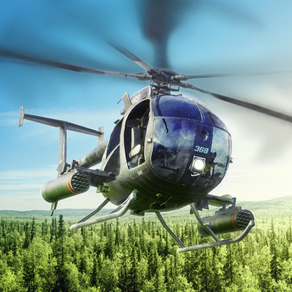 Strike of Nations | WW3 MMO
Strategie | 3. Weltkrieg
Free
Offers In-App Purchases
1.8.91
for iPhone, iPad and more
Strike of Nations | WW3 MMO Screenshots
About Strike of Nations | WW3 MMO
Forge alliances between empires and command your army into this World War Modern military SLG game.
This modern warfare strategy game isfull of action. Launch massive military campaigns to nuke your enemies and terrorists militia to eventually capture the nuclear base. Battle nations and conquer with empire alliances, build an army base with modern tanks, aircraft and missiles and march into enemy territory with force and power.

Strike of Nations - Alliance World War
Lead your army as the Commander in Chief
Posses the nuclear button to launch missiles and atomic bombs
Plan military operations - Call Army for Duty
Construct 20 defense walls, shields and panzers
Mine nuclear and radioactive substances for reactors
Join partner alliances from 192 countries
Upgrade and research for solar energy and wind energy
Nuke PVP enemies with chemical weapons on aircraft carriers
Conquer nuclear base with machine guns, panzers, radioactive bombs and war tanks

TRUE MILITIA EXPERIENCE - NEVER SEEN BEFORE
Plan your strategy -> Mine resources -> Construct base -> Develop deadly weapons ->Join alliances and empires -> Locate Enemy -> Strike with full force of army -> Defend base & claim conquered territory

Destroy over 1M Players Forces and Rogue Nations in Joint Operations

MASSIVE CHOICE OF WEAPONS
Get hands-on experience with futuristic dirty weapons and design them for best attacking competence. Use a mixture of tear bombs, biochemical lethal substances of mass destruction, hydrogen bombs, tanks and thermonuclear reactors to wipe out cities in seconds. Introducing US aircraft carriers with fighter jets and trained combat pilots to fight until death. Train a fleet of submarines with ballistic weapons to target terrorist campaigns stealthily.

WORLD WAR ALLIANCE
Britain won the WW1 and WW2 with strong alliances of USA and Russia. Join forces and weaken enemies with your in-game strengths. Collectively combine armies and equipment to play safe. Order nuclear strikes together to annihilate rival nations.

RESEARCH ON TECHNOLOGIES
Superior high-tech ammunition can be engineered for increased capabilities and domination in the battlefield.
Mine Uranium, Plutonium, Radium, Thorium and Caesium and other hazardous radioactive minerals
Convert plant, solar and water resources to high-voltage batteries
Train the largest army the world has seen in combat mode and develop their skills

WAR EVENTS AND UPDATES
Take part in all sorts of tides to increase your power and collect fantastic rewards as war bounties. Join worldwide events, where all the players must collaborate to succeed or join the cross-server fights and prove your server's superiority, with constant updates and new features. The fun in destruction and occupying new lands never stops!

Do you have what it takes to seize the title of the Emperor and push the red nuclear launch button? Join the warcraft now and be the master of your destiny.

POWERFUL AND CHARISMATIC COMMANDER OF ARMY
You are the chief of death squad soldiers and must go in a bomb mode for war survival. Only a legendary team battle with good city defense can bring final freedom and allow your empire's boundaries to be extended. Lead drones, chinooks, helicopters and missile plane fleets.

MACHINE GUN WAR
Use the empire world war 3 map to complete tasks with a personalized quest console and simulate attack clashes. Train your sniper guards in gun strikes for ultimate survival. Engage short range missile launchers in deadly wars.

FREE ACTION ALLIANCE WAR GAME
Strike of Nations is a completely free modern combat game to play with paid items for increasing the speed of resource collection and building activities. Over 1M players actively fight for the largest empire but only strategic warriors conquer the world."
What's New in the Latest Version 1.8.91
Last updated on Sep 28, 2023
Old Versions
Version History
Technical fixes and updates
Technical Fixes and updates
General updates and fixes

- A new round of the World Guardian event will start on April 13th!
- More skins are coming your way - the new Dragon Lord Nameplate and Dragon Lord Color will show high nobility.
Technical and general fixes
Update content:
• "Special Weapons" have been added to the Airport.
1. The "Special weapons" and the "Airport store" will be unlocked after the airport reaches level Celestial level 1 (1-Star).
2. The Special weapons are the Cosmic Cannon, UAV swarm, Force Shield, Sensing device, and Gravity drive, each of which has powerful combat capabilities!
3. The Special weapons can be Upgraded, Awakened, and Enhanced.
- The higher the Special Weapons level, the stronger the combat power!
- After upgrading the Special Weapons to a certain level, they can be awakened, and the upper-level limit will increase.
- You can use the exclusive items to Enhance the attributes of the Special Weapon, which can significantly improve their values!
4. In the Airport Store, you can exchange exclusive items for Energy Cores and Quantum props!
- Energy Cores are used to upgrade, awaken, and enhance the "Special Weapons."
- Quantum props are exclusive enhancement items that can significantly increase the attribute values of Special Weapons.

UI Improvements:
• The Airport interface now features a unified 'Component and Crew' button and the 'Energy Conversion and UAV' button.
• The interfaces of AC130 and UAV have been optimized.

Upcoming Events:
New event content is coming soon!

- Log in daily to get rich rewards from the Airport.
- The "Spring Festival celebration" Event is coming (Jan.20 - Jan.29)
- During the event, log in daily, attack Rebel Forces and collect resources to get the special item Rabbit Toys.
- Added new Support Officer in Military Academy: "Interstellar Hunter - Alecio".
General updates and fixes
Technical improvements
general repairs
Technical fixes
General enhancements
Strike of Nations | WW3 MMO FAQ
Check the following list to see the minimum requirements of Strike of Nations | WW3 MMO.
iPhone
Requires iOS 11.0 or later.
iPad
Requires iPadOS 11.0 or later.
iPod touch
Requires iOS 11.0 or later.
Strike of Nations | WW3 MMO supports English, Arabic, Bengali, Bulgarian, Catalan, Croatian, Czech, Danish, Dutch, Finnish, French, German, Greek, Gujarati, Hebrew, Hindi, Hungarian, Indonesian, Italian, Japanese, Kannada, Korean, Latvian, Malay, Malayalam, Marathi, Norwegian Bokmål, Persian, Polish, Portuguese, Punjabi, Romanian, Russian, Simplified Chinese, Slovak, Slovenian, Spanish, Swedish, Tamil, Telugu, Thai, Traditional Chinese, Turkish, Ukrainian, Vietnamese
Strike of Nations | WW3 MMO contains in-app purchases. Please check the pricing plan as below:
Strike of Nations | WW3 MMO Alternative