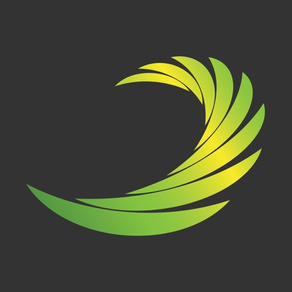 Sweep Up
1.9.39
for iPhone, iPad and more
About Sweep Up
Managing an organisational company is simple with Sweep Up. This multilingual app helps you, your staff, and your customers communicate together in real-time in different languages.

Customers can notify you of issues and send chat messages. You can even set up customer supervisor accounts over multiple locations.

Cleaners report at their assigned locations and can see exactly what they need to do. When supplies run low, cleaners can send supply requests.

As a manager, you can see when and where your staff have checked in for work. Inspectors evaluate how the cleaners are doing, and cleaners see which tasks they are doing well and which tasks they can improve on.

Sweep Up gives you complete visibility into your business!

Note: you must have an account with Sweep Up to log into the app.
What's New in the Latest Version 1.9.39
Last updated on Mar 31, 2023
Old Versions
Various bug fixes and enhancements.
Version History
Various bug fixes and enhancements.
Various improvements and bug fixes
Added scan button to Locations screen
- Managers can now add or remove users from a shift or job.
- Hyperlinks can now be used in location or job details.
- Added support for disabling offline clock-in.
- Added address information to shift details.
- Various bug fixes.
- Improved session management.
- App will now reload to the last screen you were on after being closed or brought out of background.
- Added issue creation button in shift detail screen.
- Added ability to turn off background sync.
- You can now see a clock in timer at the bottom of the screen and can easily navigate back to your shift by tapping on it.
- You can now see a status bar when you are offline or have data that needs to be synced.
- Added a save button to inspections.
- Improved formatting of location list and inspection tasks.
- You can now confirm that you have reviewed your timesheet.
- You can now add a note to your shift when you check out.
- We added a pay period dropdown to the timesheet view so you can easily review your hours at the end of a pay period.
- User shift status colors are now aligned with map colors.
- Added Latvian and Bulgarian languages.
- Fixed multimedia upload bug.

In this version we have improved the data syncing behavior of the app so that it syncs more frequently. You can now see what items need to be synced.
- Added support for COVID screening questionnaire for workers.
- Optimized syncing so that it is significantly faster.
- Improved spacing of UI elements for iPhones with a notch.
- Added ability to sort Location list alphabetically.
- Added a scan button near the scan points section of the shift detail screen.
- Fixed bug where in-progress inspection sometimes wouldn't appear until the screen was reloaded.
- Fixed image caching bug for issues while offline.
Users can now scan barcodes from any location while offline.
- Scan points can now be done offline and sync'ed once online
- Added a note field to the time adjustment form
- You can now choose a date for the map screen to see what work was performed in the past
- Added Romanian, Czech, Tagalog, Urdu, and Ukrainian full menu support
- You can now check in and out, submit issues, create inspections, and view messages, users, and location details while offline! Your data will sync to your account when you reconnect.
- You can now track the time spent on each task.
- You can forward messages from the internal chat to the customer chat.
- Your inspection schedule now shows which sub-locations' inspections have been completed.
- When you navigate away from your check-in screen the app now remembers your task progress.
- Fixed Face ID.
- Fixed display being pushed up by the keyboard on iOS 13.
You can scan and register non-Sweep Up barcodes for sub-locations.
- We have added support for ad-hoc job scheduling. Jobs appear in the schedule.
- There are now shortcuts to messaging and inspections from the check-in screen.
- You can filter the daily checklist by scanning sub-location barcodes.
- We fixed various bugs.
This version adds a lot of functionality that will help managers.

There is a new alert symbol in the top-right corner of the screen that takes you to the alert inbox. Push notifications now show up in this alert inbox so that you can take action on them later.

This version also caches data as you browse, so that if you go offline you can still see information that you've viewed already. This is a first step toward our goal of a fully offline-capable app!

We've also added a schedule or diary view to the Locations screen. This shows who is supposed to show up at each shift and their status. It's helpful for knowing at a glance whether someone has not clocked in.

There are a couple of updates related to supplies: there is now a search bar so that you can quickly find the supply you are looking for. Also, if a max quantity has been set for a location, the app now prevents ordering supplies beyond the max quantity.

We've also fixed several bugs.
Sweep Up FAQ
Check the following list to see the minimum requirements of Sweep Up.
iPhone
Requires iOS 11.0 or later.
iPad
Requires iPadOS 11.0 or later.
iPod touch
Requires iOS 11.0 or later.
Sweep Up supports English