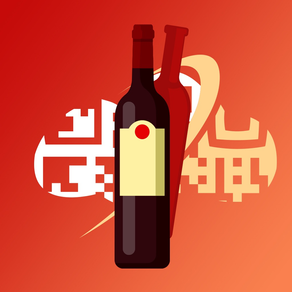 About TagItWine
This app allows you to scan the wine before purchase and learn more about it. The system combines the information from Smart tags with the historical data in the Cloud in order to provide you with accurate status of the authenticity of each bottle. The system is based on TagItSmart technology that enables a whole new approach to brand protection and anti-counterfeiting in wine industry.
This application is intended for the use with wine bottles coming from "13. jul Plantaže" that are equipped with smart tags. Smart tags combine QR code, printing with photochromatic ink, and historical information obtained through crowd sensing network of wine consumers. The system keeps track about the products and learns more with every scan. Each bottle is paired with a unique QR code and a letter code printed with invisible ink. The letter show up when exposed to the mobile device flash using our app. In addition, this information is paired with the historical data about each bottle.
The historical data about each wine bottle is safely kept in the Cloud. The information is update with every scan users make. With each scan users let the system know what is the current state of the wine bottle. The system knows if the bottle is still unsold, purchased, opened, consumed. Even if the someone tries to re-use the original Smart tag, the system is capable of detecting the issue based on the historical data mismatch.
This work has been supported by the Horizon 2020 project called TagItSmart - Smart tags driven service platform for enabling ecosystems of connected objects, Grant agreement #688061.
Functional ink + optical tags + smart phones + cloud + smart wine consumers = IoT solution for brand protection and anti-counterfeiting in wine industry.


Info about platform: TagItWine is pilot project for brand protection and anti-counterfeiting in wine industry. The platform is based on TagItSmart components which are used to track each bottle of wine through its lifecycle. Using historical data stored on backend it is possible to confirm bottle authenticity.
What's New in the Latest Version 1.2
Last updated on Jan 23, 2019
Old Versions
TagItWine FAQ
Check the following list to see the minimum requirements of TagItWine.