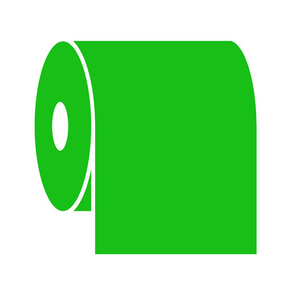 About Toilet Taken
The first workplace Toilet App that ensures you will be the only one in the workplace bathroom.

--------------------------------------------------------------------------------------------

For those of us who work in office environments, there is one toilet we use more than any other in our lives: the work toilet. And using the work toilet is either one of the highlights or low points of your day. It all hinges on if you can have your ten minutes in solitude and anonymity. There are two central conundrums:

1) How does one know if the toilet stalls are empty without actually going there?
2) When you are using the workplace toilet, how long do you have before a fellow co-worker comes in, planning to use the toilet stall next to you?

We have all been there and we know how awkward the whole thing is. It's 10am and you've just finished your coffee. You feel a big one coming on. Do you chance heading to the workplace bathroom during rush hour? If you go for it and someone is using one of the toilet stalls, do you just go ahead and use the stall next to them or do you bail (aka the Fly By)? What would have been 10 minutes of serenity becomes 10 minutes of shared stoney silence. Who leaves the stall first (aka the Standoff)? What if it's your boss over there? Needless to say, you can't let it fly the way you normally would.

Now there's an answer to the madness. Now there is an anonymous way for all co-workers using the same workplace toilet to know ahead of time if the toilet is taken. Now, you can always use the workplace toilet anonymously without fear that a co-worker will walk in and park up next to you. Just download Toilet Taken App.

Toilet Taken App creates a unique, anonymous networks of distinct workgroups. Simply put, you will know that the toilet is being used, not who is using it and when you are sitting on the toilet, others will know not to enter, but they won't know its you. Heres how:

1) Download the toilet taken app for free.
2) Send the code for your workplace toilet to your coworkers who use the same toilet.
3) Your co-workers download the toilet taken app, and enter the code.
4) Now that everyone has downloaded the app, a "toilet market" has been created.

Check the app on your phone before deciding to go to the toilet. A green light means empty, a red light, taken.
What's New in the Latest Version 1.0
Last updated on Jun 30, 2015
Toilet Taken FAQ
Check the following list to see the minimum requirements of Toilet Taken.
Toilet Taken supports English