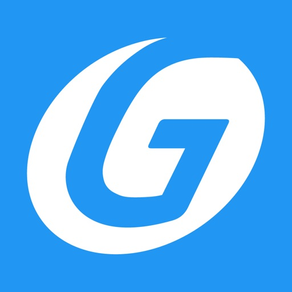 WorkflowGen Plus
2.7.0
for iPhone, iPad and more
WorkflowGen Plus Screenshots
About WorkflowGen Plus
WorkflowGen Plus lets users who have implemented the WorkflowGen BPM/workflow software on their corporate web servers access the WorkflowGen portal and perform their workflow actions remotely via their iOS devices. This app is available for free in English and French languages to all WorkflowGen users.

Prerequisites

This app requires WorkflowGen server version 7.9.0 or later; the Quick Approval feature requires WorkflowGen server version 7.10.0 or later. The OIDC-compliant Azure Active Directory v2, AD FS 2016, and Auth0 authentication methods require WorkflowGen server v7.11.2 or later. The OIDC-compliant Okta authentication methods require WorkflowGen server v7.13.1 or later. For earlier versions of WorkflowGen, use the WorkflowGen Mobile app.

Requests screen

Display requests you can launch sorted by category
Launch a new request
Display your ongoing and closed requests
Go to a request's follow-up to access all request information in its current status: request data, actions history, actions to do, associated actions, attachments, web form static view, chat-style comments, workflow view, graphical follow-up, help, etc.
Display portal view
Cancel and delete requests via pop-up menu
Search your ongoing or closed requests filtering by process, category, or requester
Filter by request

Actions screen

Display your to-do or closed actions
Launch an action
Go to an action's follow-up to access all action information in its current status: request data, actions history, actions to do, associated actions, attachments, web form static view, workflow view, graphical follow-up, help, etc.
Search your ongoing or closed actions filtering by process, category, or requester
Filter by action
Assign or unassign actions
Access an action's request
Launch or relaunch actions
Display workflow or portal view
Quickly perform approvals with one tap

Teams screen

Similar to Actions screen but with specific filters for team

Assignments screen

Similar to Actions screen but with specific filters for assignment

Dashboard

Overview of your ongoing requests and actions in charts

Views

Display your saved views of search results and charts

Search screen

Search ongoing or closed requests by entering the request number
Display the details of the request searched

Delegations screen

Delegate actions associated with a request to another person for a defined period of time
Delegate users via search
Notify delegated users
Date picker
Display and manage the active delegations and all the delegations created
"All / Active" filter
Delete delegations (including via swipe left)

Delegation mode

Act on delegator's behalf to access delegated requests and actions

Optimized web forms layout

Users can fill out and submit the forms related to their actions via their iOS devices
Web form layout is automatically optimized at runtime according to the device resolution (smartphones, tablets)

Authentication

OIDC-compliant authentication with Azure AD v2, AD FS, Okta, or Auth0.

Important notes:

WorkflowGen must be installed on a web server that can be accessed via a VPN or extranet (publicly accessible).
This application is currently not compatible with WorkflowGen configured with Form authentication security mode.
If you are not using WorkflowGen or need help using this application please visit https://www.workflowgen.com
What's New in the Latest Version 2.7.0
Last updated on Feb 1, 2022
Old Versions
Version History
- New Dashboard feature
- Improved offline mode
- Support multi-delegations feature from WorkflowGen v8
- Technical update to the latest libraries
- Technical update to the latest libraries
- Added Push notifications support
- Landscape mode support (preview)
- Improved application data cache management

- Improved user experience in offline mode
- Improved smoothness of swipe left behaviour of list items
- New feature: Swipe left to launch action from the list.
- Improved dark mode support.
- Improved offline support for lists.
- Improved list refresh content on focus.
- Fixed an issue in the delegation date picker.
Improvements:
- Improved user experience and app stability
- Added request and action lists date sorting
- Added Azure AD v2 OIDC authentication

Breaking changes:
- Azure AD v1 OIDC authentication no longer supported
- Deep links parameters changed (see WorkflowGen documentation)
- Fixed an issue where the app would continuously show the loading message after launching a webform action for the first time after starting the app.
- Fixed an issue where the content of the action's webform would be reinitialized when the orientation of the device was changed.
Fixed an issue that crashed the app when displaying the processes list by category when no processes were not associated to any category.
Automatically extends web view session lifespans during OIDC-compliant authenticated sessions.
Added Okta as an OIDC compliant authentication provider.
Improved support for universal links.
Improved application launch time.
Fixed a bug that would occur when server is configured with WorkflowGen authentication, Microsoft AD authentication, or Custom authentication.
Fixed a bug that would occur when the delegation feature is disabled on the WorkflowGen server.
Introduces delegation mode in which a user can act on behalf of a delegator if the delegator has expressly delegated their tasks to this user in WorkflowGen.
fix a timstamps display bug
Fixed some errors when connecting through ADFS network.
Introduce OIDC-compliant authentication capability with Azure AD, AD FS, or Auth0 (requires WorkflowGen 7.11.2 or later).
- Version 1.1.0 now includes the Quick Approval feature. Note: This feature requires WorkflowGen version 7.10.0 or later.
- Improved error management.
This app requires WorkflowGen server version 7.9.0 or later. For earlier versions of WorkflowGen, use the WorkflowGen Mobile app.
WorkflowGen Plus FAQ
Check the following list to see the minimum requirements of WorkflowGen Plus.
iPhone
Requires iOS 12.0 or later.
iPad
Requires iPadOS 12.0 or later.
iPod touch
Requires iOS 12.0 or later.
WorkflowGen Plus supports English
WorkflowGen Plus Alternative