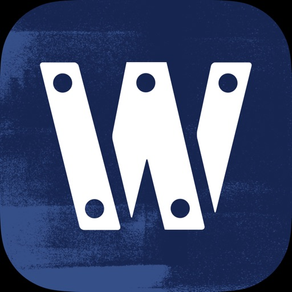 Workyard GPS Time Tracking App
Construction Hours & Job Costs
1.37.10
for iPhone, iPad and more
Workyard GPS Time Tracking App Screenshots
About Workyard GPS Time Tracking App
Increase your project profits by better measuring and managing your construction crew. Workyard's construction time tracking software uses the industry's most precise GPS tracking to create accurate time cards and project cost reports.

Workyard Helps Construction Companies Improve Project Profits

*Eliminate excessive payroll expenses caused by inaccurate time cards.
*Improve accuracy of client billing with automated breakdowns of labor costs for each client.
*Increase crew efficiency by automatically displaying employee labor costs down to the individual task.
*Manage your crew more effectively with scheduling software that consolidates communication about work

Workyard Is Trusted By 1000s Of Contractors To Measure & Manage Their Labor

"GPS location with time is precise and accurate, so I can easily see when people are on site or headed to another location." John Massarra, Owner, Prestige Flooring

"We've been able to track our labor expenses in real-time, with a cost capture that far outpaces what we were previously using. I would predict our client reimbursements will increase by 30% before the end of the year." Kelly Adreani, General Manager, Earned Run Property Management

"When I tried TSheets the GPS showed me clocking in 3 cities away from where I was at. Workyard is by far the best GPS technology in the industry." Corey Jeffers, Owner, Deer Creek Construction

"Once you factor in overtime, we're looking at saving more than $1,500 per employee each year from eliminating those little time reporting mistakes." Kathi Smith, Vice President, D&S Electric

THE MOST ACCURATE GPS TIME CLOCK FOR CONSTRUCTION

If you're using paper timesheets or a mobile app that shows your workers clocked in three cities away, you can bet you're losing money on payroll. Workyard's mobile time clock captures precise GPS location, arrival, and departure information to give you confidence that every time card is accurate.

Most companies say they're saving up to $2,000 per employee each year by eliminating excess payroll costs caused by time reporting mistakes.

TRACK DRIVING TIME & MILEAGE

Since Workyard switches to super-high accuracy mode when your employees drive, you can count on the mileage we capture to be used in expense reporting.

ADD NOTES, PHOTOS, & RECEIPTS TO TIME CARDS

Workyard helps provide project updates and saves you time collecting paper receipts for expenses by giving your employees the ability to add photos and notes directly to their time cards.

REAL-TIME LABOR COST REPORTS THAT HELP IMPROVE PROFITABILITY

Collect up to 30% more in client invoices. By enabling employees to easily tag hours to projects and tasks using the Workyard app on their phone, you'll get automated breakdowns of labor costs in actual dollar amounts for every client. All this comes in real-time, so no need to wait until the end of a pay period for valuable data.

INCREASE YOUR CREW'S EFFICIENCY

By automatically displaying your real-time labor costs down to the individual tasks done by each employee, Workyard helps you see how much you're spending on each of your jobs. Workyard's up-to-the-minute data helps you gauge if every employee's time is being used efficiently.

SCHEDULE & COMMUNICATE ABOUT WORK IN ONE APP

Workyard consolidates all communication about your work – including tasks, notes, and photos – into the same app your team uses to track time, so you can more efficiently manage your team.

EASILY FEED YOUR PAYROLL & ACCOUNTING SYSTEMS ACCURATE TIME & COST DATA

With integrations to Quickbooks Desktop, Quickbooks Online, Foundation, ADP, Gusto, Quickbooks Payroll, and Paylocity, Workyard makes it easy to send accurate data to your existing accounting and payroll systems.

SUPPORT FROM HUMANS

Have questions? We hate waiting on hold struggling to find someone that can help us. That's why we've got a team looking forward to giving you straight answers. Give us a call.

Phone: (650) 332-8623
What's New in the Latest Version 1.37.10
Last updated on May 31, 2023
Old Versions
• Better detection of geofences for companies that have over 100
• Small bug fixes
Version History
• Better detection of geofences for companies that have over 100
• Small bug fixes
Fixes to minor bugs and crashes and removal of support for OS 13
We now support Live Activities! See a timer of your clocked in time card from your lock screen and take quick actions such as starting / ending a break, clocking out or tagging time to a projects.
Rest break push notifications now link to a reminder alert within the app
Minor app crash crash fixes and bug fix to back button for team members list
Bug fix to location tracking availability impacting users with iPhone software versions 16.4 and higher
New and improved live map view of all your clocked in team members:
• See nearby active projects plotted on a map
• Tap on clocked in team members to see their latest activity
• Search any location to quickly navigate to a different area
Fix to some addresses not appearing in search results
Minor improvements to phone number validation when sending an invite
We update the Workyard app as often as possible to make it faster and more reliable for you. With this update we've included some minor fixes to improve your experience.



Task watchers field is now displayed on the create task form
Updates to how you add time card notes:
• Tag a project to a note
• Projects & locations are automatically tagged when images with location information are attached
• Admins & managers can edit notes on time cards and also add their own notes
When looking at locations visited we now display a reason when a gps signal is lost
Remove logging high volume events
Minor fixes to event logging
Bug fix to start break work button on clock screen
Fixes to logging improvements
Improvements to logging for file uploads
Improvements to geofence detection
Updates on how team members log in to join their team and how owners create new company accounts
Support for entering international numbers when logging in, sending invites or editing profile details
• A new onboarding guide for sign ups
• Improvements to how OTP codes are delivered
Fix to cost codes not appearing selected when editing a project
Updates to the wording of the statuses that are shown on time cards
Bug fix for handling note attachment download errors
Workyard GPS Time Tracking App FAQ
Check the following list to see the minimum requirements of Workyard GPS Time Tracking App.
iPhone
Requires iOS 14.0 or later.
iPad
Requires iPadOS 14.0 or later.
iPod touch
Requires iOS 14.0 or later.
Workyard GPS Time Tracking App supports English, Spanish
Related Videos
Latest introduction video of Workyard GPS Time Tracking App on iPhone
Workyard GPS Time Tracking App Alternative