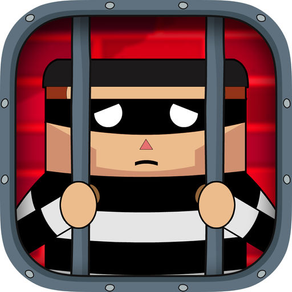 لقطات الشاشة لـ Back To Jail
About Back To Jail
Sound the Alarm! There's been a jailbreak. The cops need your help. Help capture gangsters, bad guys, robbers you name it! They all need to go back to prison in the new addictive puzzle game --Back To Jail.

How to Play:

1. The bad guys have declared war. You battle on the cool side of good by dragging evil prison escapees back to jail. Drag bad guys to prison, and avoid the stone blocks trying to break your progress.
2. It's a race against the clock as well so you must rush and be quick to ensure survival before you run out of time.

Many of the jail birds are locked away for gta, (grand theft auto) murder, theft, and other serious crimes. They are trying to escape and if they do it's warfare on the city. Imagine all the innocent kids, girls, and boys of this great kingdom that will be unprotected from those fiends. You are the hero! Plus you get to spy, stakeout, and take down bad guys as the prison guards assist you the watchtower temple. Good will prevail over evil thanks to you. Good police work Sheriff!

Download Back to Jail today and get the fun on permanent lockdown!
تحديث لأحدث إصدار 1.0
Last updated on 19/06/2015
Back To Jail FAQ
تحقق من القائمة التالية لمعرفة الحد الأدنى من المتطلبات Back To Jail.
Back To Jail هي مدعومة على اللغات English