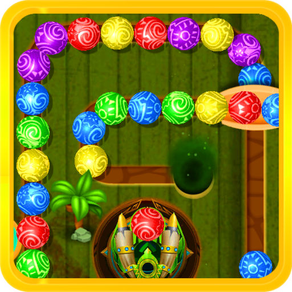 Ball Shooter Legend
Ball Shooter
لقطات الشاشة لـ Ball Shooter Legend
About Ball Shooter Legend
Your target is to eliminate all the marbles, but don't let the chain reach the end. Survive four secret scenes to get the best marble shooting and the mysterious treasure in every adventure! This marble games are easy to play, but truly addictive

How to play:
1. Control and shooting to match three or more marble colored balls.
2. Tap on the transmitter can swapping the current ball and the next ball.
3. Boost your score with power-ups and combos.
تحديث لأحدث إصدار 1.0
Last updated on 08/04/2019
Ball Shooter Legend FAQ
تحقق من القائمة التالية لمعرفة الحد الأدنى من المتطلبات Ball Shooter Legend.
بدائل لـ Ball Shooter Legend