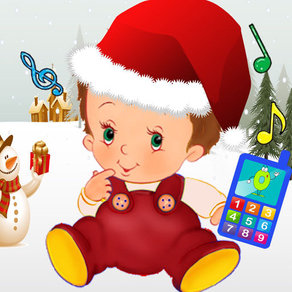 Christmas Baby Phone for Kids
لقطات الشاشة لـ Christmas Baby Phone for Kids
About Christmas Baby Phone for Kids
Christmas is the time where most parents are busy with there household work from decorating to bringing stuffs for christmas.So how to manage kids at home?.
Christmas Baby Phone is one of our engrossing educational games for toddlers which helps parents turn the ordinary smartphone into kids entertainment and education toy.
Kids will love sounds once they play the game.You have different sounds from animals to numbers.Just hand over your kids the smartphone and be ensure about there entertainment with this christmas baby phone game.
تحديث لأحدث إصدار 1.0
Last updated on 06/12/2016
Christmas Baby Phone for Kids FAQ
تحقق من القائمة التالية لمعرفة الحد الأدنى من المتطلبات Christmas Baby Phone for Kids.
Christmas Baby Phone for Kids هي مدعومة على اللغات English
بدائل لـ Christmas Baby Phone for Kids