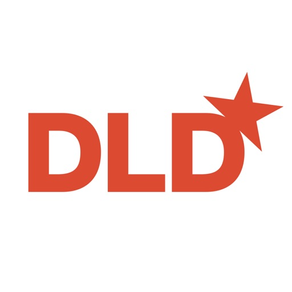 لقطات الشاشة لـ DLD Munich 19
About DLD Munich 19
Over 150 speakers and 1000 attendees will touch base at #DLD19. For the 15th time, "Europe's hottest conference" brings together the most influential opinion-makers, industry leaders, start-ups, and digital giants in Munich, on January 19-21, 2019.

This is the official DLD-App which assists you in planning your DLD Munich 19 conference experience. Besides providing you with all relevant details regarding scheduling, speakers, locations and updates, it enables you to connect with other attendees.
تحديث لأحدث إصدار 1.0
Last updated on 07/01/2019
DLD Munich 19 FAQ
تحقق من القائمة التالية لمعرفة الحد الأدنى من المتطلبات DLD Munich 19.
DLD Munich 19 هي مدعومة على اللغات Arabic, Armenian, Chinese, Dutch, English, French, Georgian, German, Greek, Hebrew, Indonesian, Italian, Norwegian Bokmål, Polish, Portuguese, Russian, Spanish, Swedish, Turkish, Ukrainian