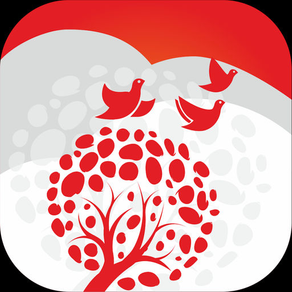 لقطات الشاشة لـ Gateway Damdama
About Gateway Damdama
The Gateway Resort Damdama Lake Gurgaon welcomes you to a nature inspired sanctuary for the urban nomad.

This unit of the Taj Group of Hotels is located just 45 km from IGI Airport Delhi, on a sprawling 20 acres of land in the bosom of the Aravalli hills, near Damdama Lake.

This enchanting lake is a well-known weekend getaway for leisure seekers from Delhi, Noida and Faridabad.

This app has been developed by the resort for its customers. Its first version has the following features:

** FEATURES
Explore: Tells you all you need to know about the hotel.

Directions: Gives you offline maps to the resort from both Delhi and Faridabad. Navigation using Google maps is also available.

Treasure Hunt: A unique game developed by the resort for the customers to explore its premises

** WANT TO KNOW MORE? READ ON...

# 100% OFFLINE
Download the app and all the content is held on your device.

# Explore THE GATEWAY RESORT DAMDAMA LAKE, GURGAON
Know all about the hotel through detailed descriptions and great pictures of every aspect of the hotel.

# Treasure Hunt
A fantastic game which can be played by an individual or a team to explore the hotel and its surroundings.
تحديث لأحدث إصدار 1.2
Last updated on 20/02/2018
الإصدارات القديمة
Added new module:
Tree Trail
Version History
Added new module:
Tree Trail
Gateway Damdama FAQ
تحقق من القائمة التالية لمعرفة الحد الأدنى من المتطلبات Gateway Damdama.
Gateway Damdama هي مدعومة على اللغات English