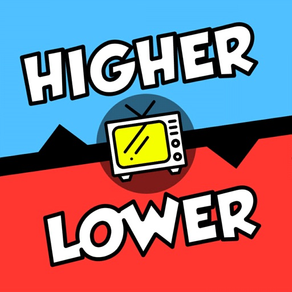 Higher Lower Movie Edition
لقطات الشاشة لـ Higher Lower Movie Edition
About Higher Lower Movie Edition
Superman vs Batman, who gets searched more??
Depending on who you're a fan of, this could be fantastic or outrageous...

Higher Lower game is a simple fun game, no learning required at all...
Or just make a random guess!

Now in Movie Edition, so it's way more interesting than the mundane topics...
Make your guess with Superheroes and Famous Actors... even Super Villains

It's the perfect quiz to kill time and can also be used as a drinking game.

Download Now!
تحديث لأحدث إصدار 1.0
Last updated on 30/11/2021
Higher Lower Movie Edition FAQ
تحقق من القائمة التالية لمعرفة الحد الأدنى من المتطلبات Higher Lower Movie Edition.
Higher Lower Movie Edition هي مدعومة على اللغات English
بدائل لـ Higher Lower Movie Edition