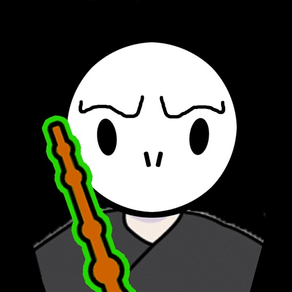 لقطات الشاشة لـ HP Pic Trivia
About HP Pic Trivia
Do you love quizzes and puzzles?
Are you a Potterhead and want to test your skills and knowledge with the Harry Potter Series?

Get ready to relive your childhood.

Go ahead and take this exciting trivia quiz with "HP Pic Trivia".



On this Pic Trivia app, you can test your Photo Guessing and Trivia Puzzle Skills with a huge collection of interesting and equally challenging puzzles with...

heroes, villains, spells, allies, magical items, locations and more. You will never get bored while playing this HP Pic Trivia Challenge.




***************************
APP FEATURES
***************************
Are you still looking for features that make HP Pic Trivia app the best trivia game for all Potterheads?

Below are some incredible and unique features of this game -
• All puzzles are created from scratch
• Play the word-guessing or picture guessing game
• Unique puzzles from the movie or the series
• Simple interface and easy controls
• Game difficulty keeps increasing

On this trivia puzzle game, you have to guess the -
• Heroes
• Spells
• Allies
• Locations
• Magical Items
• Villains...


from the Harry Potter Series.

You will never get bored and will be able to relive your childhood memories while you play this HP Pic Trivia Quiz Game.



All set then? This HP Pic trivia quiz game has no annoying ads. Enjoy learning with fun. 


*************************
SUPPORT US
*************************

If you like our game, please rate us on the app store and share it with your Potterhead friends.
تحديث لأحدث إصدار 1.4
Last updated on 01/11/2021
الإصدارات القديمة
HP Pic Trivia FAQ
تحقق من القائمة التالية لمعرفة الحد الأدنى من المتطلبات HP Pic Trivia.
HP Pic Trivia هي مدعومة على اللغات English