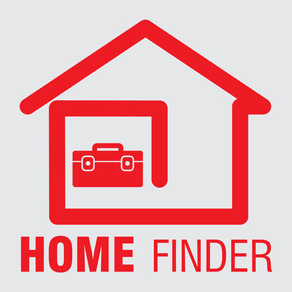 لقطات الشاشة لـ HomeFinderRT
About HomeFinderRT
HomeFinderRT is a collaboration tool designed specifically for people searching for homes.

This app creates a very robust communication channel between a home buyer and his designated agent. Information is accurately presented to each party without distortion and without the need for numerous phone calls.

HomeFinderRT empowers the hone buyer by providing up to the minute information from the local MLS databases giving the busy individual a valuable tool for searching available properties.

You as the home buyer, can browse listings and make requests to your agent to perform several tasks. These tasks may be to keep an eye on a certain property, schedule a showing based on your preferred timetable, or even start the process of writing an offer on a property at your requested price.

HomeFinderRT has a simple dashboard where all the current and past requests from you to your agent can be managed effectively and quickly.

Functionality to quickly locate available properties near you based on your dynamic search parameters Ability to automatically receive emails with a "hotsheet" including all available properties based on your preset search parameters. These properties are also automatically populated within your app on a daily basis.

Numerous features that facilitate the process of scheduling of showings and communications with listing agents.

Your agent will always be a finger touch away from you with preset context sensitive messages generated from your app to minimize typing information into your phone or mobile device.

HomeFinderRT can be used as your most valuable search tool to find your next home.

This app requires an invitation to be sent to you from an agent with appropriate login and security information.

Please Contact your Agent and ask him to create an Account with RealtorToolBox App (which will send invitation to you).
تحديث لأحدث إصدار 3.3
Last updated on 03/04/2017
الإصدارات القديمة
- Bug Fixes and updated for the new versions of iOS
Version History
- Bug Fixes and updated for the new versions of iOS
HomeFinderRT FAQ
تحقق من القائمة التالية لمعرفة الحد الأدنى من المتطلبات HomeFinderRT.
HomeFinderRT هي مدعومة على اللغات English