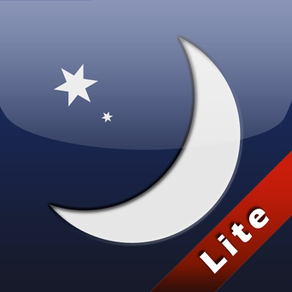 iLunascape Web Browser ( old version )
5.2.2
for iPhone, iPad and more
لقطات الشاشة لـ iLunascape Web Browser ( old version )
About iLunascape Web Browser ( old version )
The best free mobile browser available for iPhone, iPod touch and iPad. It is fast, clean, and intuitive, providing easy-to-use interface with powerful tab browsing. Enjoy cross-device online bookmark sync, Dropbox™ and Read It Later© support, download & file management, and much more.

Press Coverage:
*"It's a more than solid alternative to Safari on the iPad" – TechCrunch
*"If you care about your browsing experience on the iPad — go get it"- Cult of Mac
*"Best mobile browser available on the iPhone" – The Next Web
*"The Best iPhone/iPod touch Browser Finalists" - About.com: Reader's Choice Award 2011
* "This application is superior to using Safari" – Daily App Show

-- Feature Highlights --
UNIQUE "INREACH" INTERFACE
- Tabs and menus are located down near the bottom for easy one-hand operation.
- Switching between tabs is easy and fast with unique "thumb slide" feature.

ONLINE BOOKMARKS SYNC
- Sync your bookmarks on-the-go. One single tap can sync your bookmarks from Firefox or Lunascape browser with your iPhone/iPod touch/iPad, across devices.

DOWNLOAD & FILE MANAGER w/DROPBOX
- Download any Web sites, files, and images and view them within the iLunascape app. You can also upload them to Dropbox or copy images to your Photo Album to add to your collection.

POWERFUL TABBED BROWSING
- Web pages are loaded and kept active in each separate tab. You can easily jump between them and YouTube video can be loaded at the same time while you are reading a Web page on another tab.
- Copy links or open links in new tabs (foreground or background).
- Open up to six multi-tasking tabs for optimized performance.

SHARE BY FACEBOOK, TWITTER, EMAIL
- Share your new findings, exciting news, or favorite Web sites fast and easy via Facebook, Twitter, and Email with your friends.

READ IT LATER
- Save Web pages to Read It Later, with or without Internet connection.

OPTIMIZED SCREEN SPACE
- More space for browsing even without a full screen mode. Set the address bar to auto-hide and tap the 'tab' menu to hide the tab bar. (for iPhone)

FAST AND SMOOTH SCROLL
- Provides fast rendering control. You can tap the status bar to quickly go back to the top.

USER AGENT
- Change the user agent to one of your preferred browser, such as, Internet Explorer, Firefox, Chrome, Opera, and Lunascape.

HIGHLIGHT, SEARCH & TRANSLATE
- Easy search or translation by simple highlighting a word(s) or a sentence(s) with your finger.

OTHER FEATURES:
- Data Backup (with Import/Export via Dropbox) to encourage migration from iLunascape Lite to iLunascape (from v3.1.0)
- Bookmarks: add/edit/reorder/folder support/open in new tabs
- Restore Tabs
- Privacy Settings: Clear history/cookies/cache
- Bookmarklet
- Custom URL Scheme
- AirPrint
- In Page Search
- Search Suggestion
- Search in New Tabs
- Screenshot
- Rotation Lock and More…

Available in English, Chinese (simplified & traditional), French, German, Japanese, and Swedish.
تحديث لأحدث إصدار 5.2.2
Last updated on 05/11/2014
الإصدارات القديمة
Version History
* We have corrected the problem of the system crashing while starting the application when another application is opened or opened again from the sleep mode.
* An internal change has been implemented.
New Feature
・Retina support for the new iPad

Fixed Bug
・Posting in Twitter did not work
Fixed Bug
・Partial fix of user agent change issue in iOS 5. Due to a spec change in iOS 5 compared to earlier iOS versions, changing the user agent does not work properly in iOS 5. This temporary fix lets you change the user agent in some situations, whereas in other cases it still fails.

・Scrolling beyond the top of a page after opening a new tab revealed the contents of a background tab.
Fixed Bug
* Some tap-hold menus did not open in iOS5
Spec Changes
* A function designed to increase the accuracy of Japanese encoding detection has been disabled

Fixed Bugs
* iLunascape used to crash when trying to change the user agent in iOS5
New Features:

・Save as Page
・Shows user name for Online Bookmarks
・Improved encoding/decoding of Japanese characters

Spec Change:
・Removal of confirmation dialog at submission for Read It Later feature
・Not to clear existing search phrases when the search button is tapped subsequently
・Disabled custom URL schema (iLunascape Lite only)

Fixed Bugs:
・Unintentional opening of a new tab when Bookmarks screen is closed
・Empty title and tab name while displaying a PDF document

- Increased stability for devices with equal to and less than 256MB of RAM.
- Added data backup feature (with Export via Dropbox) to encourage migration from iLunascape Lite to iLunascape (from v3.1.0)
- Added data backup feature. (Export via Dropbox to support smooth migration to standard version of iLunascape)
- Bug fix regarding to redirect error from certain links

Changed to an universal app, Highlight Search and translate feature, Search suggestion
Print, In Page Search, and several bug fixes
•Bug fix: Cannot save images
• User Interface renewal.
• Added a download and file management features, and support DropBox™, Read It Later©
• Several bug fixes
**Lunascape is donating 50 yen for each download to help victims of Japan earthquake and tsunami. For 1 month from 3/17.**


New Features:
•User Agent feature is added
•Deleted "Open Link" from the menu when holding a link
New Features:
•Share URL with others by Twitter, Facebook and/or email
•Show a Welcome page at an initial startup
•Show a connecting dialogue after tapping the "connect" button using Online Bookmarks
Spec Change:
•Firefox Sync version 1.6 support --- Solved an issue that cannot sync the Online Bookmarks properly between iLunascape and Firefox 4 beta 8 or Firefox Sync 1.6
New Features:
•Added an "Open tabs in a background" option in the menu when holding a link
•Added an "Open bookmarks in new tab" option in the Settings
Bug Fix:
•Occasional crashes caused by zooming in and out the browser
************************************************
About a current known issue w/Online Bookmarks
************************************************
Due to recent spec change in Firefox Sync, you may encounter a problem syncing your Online Bookmarks, when used with Firefox 4 beta 8 or the Firefox Sync add-on version 1.6. We will fix it in the next update, by making Lunascape compatible with the new Firefox Sync spec.
New Features:
•Holding on an image pops up Save Image option
•Support for Bookmarklet
•Support for Custom URL Scheme
•Support for Retina Display
•Tapping the Status bar brings you to top of Web page
Bug Fix:
•Occasional crashes caused by holding on text field have been addressed
•Occasional crashes caused by scrolling while loading a page have been addressed
•Fixed an issue that prompts menu when certain images are dragged
•A bug with regards to mail links has been addressed
•Wording of button and error dialogue messages for the Online Synchronization has been changed
•Fixed an issue that causes redirect error when clicking particular links
Bug fix: The tab icon is now displayed in German, French, Chinese (simplified), Chinese (traditional), Swedish.
iLunascape Web Browser ( old version ) FAQ
تحقق من القائمة التالية لمعرفة الحد الأدنى من المتطلبات iLunascape Web Browser ( old version ).
iPhone
Requiere iOS 5.0 o posterior.
iPad
Requiere iPadOS 5.0 o posterior.
iPod touch
Requiere iOS 5.0 o posterior.
iLunascape Web Browser ( old version ) هي مدعومة على اللغات Alemán, Chino simplificado, Chino tradicional, Francés, Inglés, Japonés, Sueco
بدائل لـ iLunascape Web Browser ( old version )