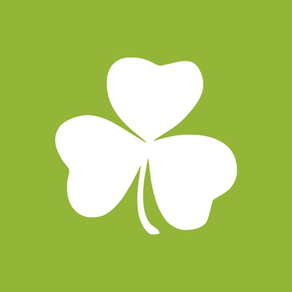 Irish Pubs
Find the best pubs in Ireland
2.1.7
for iPhone, iPad and more
لقطات الشاشة لـ Irish Pubs
About Irish Pubs
Irish Pubs is your one stop app for finding the nearest, most popular and highest rated traditional pubs in Ireland.

Use the app to route directions to pubs from your location and browse all nearby.

Our advanced search will show you the nearest and best pubs for amenties such as live music, sport and food.
تحديث لأحدث إصدار 2.1.7
Last updated on 19/10/2019
الإصدارات القديمة
Bug fixes and add support for iOS 13
Version History
Bug fixes and add support for iOS 13
This version fixes a bug where images were not loading for some pubs
This update includes some minor bug fixes for our 'Nearby' feature.
We've updated our Nearby Search to show more information about the pubs around you!
This is a small update with bug fixes and performance improvements.
This app fixes a bug that caused the app to crash
There are also some small UI changes
In this update we have redesigned our pub profiles. They will now show you additional information such as the history of the pub, contact information and an easy way to access their website. As well as this we have made changes to how the app displays directions.
We've also introduced a new gallery for viewing images. Images will load faster and you can see
There were also some smaller improvements made throughout the app to make things easier to use.
This update is mainly some UI/UX polish on the changes from our last update. There are also some bug fixes also to make sure things run smoothly.
This version fixes some bugs and improves the performance of the app.
Improves compatibility with iOS 11
This version includes some bug fixes and UI changes.
- App now supports iPad screen sizes
- App has been rewritten in the Swift programming language.
- We've designed a new user interface
- You can now request directions by car, public transport or by walking now.

There will be more updates coming very soon!
- Update to support the iPhone 6S and 6S+ screen sizes
- UI updates to improve navigation
- Bug Fixes
An all new look. We've Redesigned our app to our true Irish colours that we know you'll like!

We've also added push notifications so now you can be notified when a new pub has been added to the app.

We've more updates to come in the coming weeks so be sure to keep up to date.
This version fixes a bug where special characters like apostrophes, ampersands etc. were not rendering correctly.

We've added new icons to this version also and fixed some pesky bugs.

We're adding more and more Irish pubs to the app daily so be sure to check back in for the best pubs Ireland has to offer!
Irish Pubs FAQ
تحقق من القائمة التالية لمعرفة الحد الأدنى من المتطلبات Irish Pubs.
iPhone
Requiere iOS 10.3 o posterior.
iPad
Requiere iPadOS 10.3 o posterior.
iPod touch
Requiere iOS 10.3 o posterior.
Irish Pubs هي مدعومة على اللغات Inglés