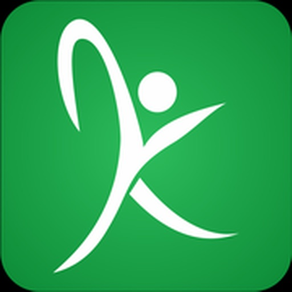 Konnect Me
2.0.8
for iPhone, iPad and more
لقطات الشاشة لـ Konnect Me
About Konnect Me
Konnect Me helps you connect with people from your community and view updated Personal, Family, Educational & Business details of all members, view all events, chat with all members and much more. It also helps you know potential bachelors using Matrimonial feature. You can also expand your business by contacting people according to their Business Categories. Konnect Me is the simplest and most powerful community app.

1) Search: Search community members by name, business, address, mobile number or blood group. You can also search for Family members in Konnect Me app.

2) View Profile: See Personal, Educational/Family and Professional details of all members. A quick and smart button helps you contact members via Call, SMS, Whatsapp, Email Facebook and Website without remembering or saving the details.

3) Update Profile: Update your profile (personal, professional, educational, family and other details) in Konnect Me app any time, anywhere and let people stay in touch with you.

4) All Events: Find list of all events (past and upcoming) happening in your organisation, community or institute. You can also view photos of the events.

5) Chat: Chat with all group members just like Whatsapp Group chat or share your feedback about events. You can mute the sound and also delete chat history.

6) Birthday & Anniversary Reminders: Get daily automatic birthday and anniversary reminders of all community members. You can wish them via Call, SMS and Whatsapp. You can also set time of the day when you want to get notified and receive reminders. Only Konnect Me app gives you this exclusive feature.

7) All Members: See list of all members from your organisation, community or institute and connect with random people to increase your business and make new contacts.

8) Business Categories: Add business category to your profile from about 100 available categories. You can also search people by business categories and expand your business.

9) Admin: Admin can add new event, add new member, send SMS to all members, family members as well as committee members.

10) Privacy: You can hide your details from others, if you want and can still use Konnect Me app.

11) Advertise: Best opportunity for you to promote your business and get more users from your own community. Advertise with Konnect Me app and increase your business.

Konnect Me has connected more than 600 communities, clubs, associations and institutes across India including Terapanth Samaj, Siwanchi Samaj, Dhandhar Samaj, Abugoad Samaj, Maheshwari Samaj, Patel Samaj, JCI club, Lions Club, Rotary Club, JIYO Club (Jain International Youth Organisation), JYF Club, Agrawal Samaj, Rawal Samaj, Brahmin Samaj, Ahore Samaj, Jodhpur Samaj, Bagmar Samaj, Mandar Samaj, Rajasthani Sangh, Bombay Non Ferrous Metal Association, Indinox 2015, Ahmedabad Computers Merchants Association (ACMA), Entrepreneurship Development Institute of India (EDII) and many more.

Konnect Me does not share/sell your data with anyone. Only members of a particular group can view your data and no one else. All the data has been obtained from one of the group Admins and we upload only with their permission. For any assistance or to report any bugs drop a mail at apps@qlooit.in.

Keep connecting, keep growing.
تحديث لأحدث إصدار 2.0.8
Last updated on 14/08/2021
الإصدارات القديمة
Version History
1) 3 new Admin Features - Remove Member, Edit Profile (of other Members), Add Admin
2) Shok Sandesh (Besna) feature added.
2) Minor bug fixes
1) Completely redesigned the User Interface
2) Many new features
- Minor change in product groups
- Few bug fixes
- Minor change in product groups
- Few bug fixes
- Mostly bug fixes
- Single chat to every group
- UI fixes
- Redesigned the storyboard to include the auto constraints layout
- Family / Group SMS
- Pagination in Members area
- Bug Fixes
1) Bug solved for iOS 9.
2) Admin can now update number of any member.
- Bug fixes for this time
- General UI fixes
- Bug fix
Konnect Me FAQ
تحقق من القائمة التالية لمعرفة الحد الأدنى من المتطلبات Konnect Me.
iPhone
Requiere iOS 12.2 o posterior.
iPad
Requiere iPadOS 12.2 o posterior.
iPod touch
Requiere iOS 12.2 o posterior.
Konnect Me هي مدعومة على اللغات Inglés