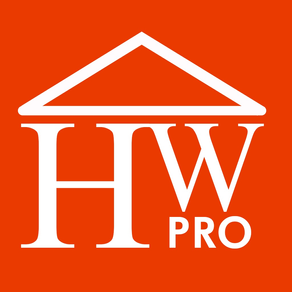 لقطات الشاشة لـ MyHomeWorkers Pro
About MyHomeWorkers Pro
FR :

Vous êtes Particulier, Artisan, Entreprise spécialiste de l'aide à la personne, de l'aide ou de travaux à domicile, vous cherchez à obtenir ou développer vos revenus, MyHomeWorkers Pro vous aide à rechercher des clients en grand volume immédiatement.


EN :

Whether you are an individual, a craftsman, a company, personal assistance or a homeworker spécialist, you are looking to get or grow your income, MyHomeWorkers Pro helps you to find high volume customers immediately.
تحديث لأحدث إصدار 1.0
Last updated on 01/02/2019
MyHomeWorkers Pro FAQ
تحقق من القائمة التالية لمعرفة الحد الأدنى من المتطلبات MyHomeWorkers Pro.
MyHomeWorkers Pro هي مدعومة على اللغات English, French, German, Japanese, Tamil, Turkish
بدائل لـ MyHomeWorkers Pro