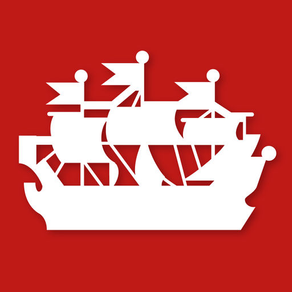 لقطات الشاشة لـ NEVA 2019
About NEVA 2019
Official real-time event info with essential networking contact tools for attendees of NEVA 2019 - the 15th International Maritime Exhibition and Conferences of Russia. Get travel info, exhibitor details with interactive floor maps, conference & business programme schedules, marine industry media streams and event social media. Access attendee networking features to arrange private meetings. Receive event programme updates before, during and after the event. Plan your route through the exhibition and quickly store new contact favourites for easy follow up.

NEVA Event Background: As Russia's leading shipbuilding cluster, St Petersburg welcomes the global marine industry community to Eastern Europe's largest B2B maritime event of its kind during 17 - 20 September 2019 for NEVA 2019, to share innovations and maximise the massive opportunities to be found within the wide-ranging redevelopment programmes of Russia's commercial maritime industries.

Since co-founding NEVA in 1991, Dolphin Exhibitions' core focus has been to build the event into an industry-leading exhibition, diverse business programme and high-calibre networking forum for interested international participants to engage with Russian colleagues and benefit from mutual growth and opportunity. Over 29 years successful development, NEVA has grown into Russia's largest commercial maritime event with 20000+ visitors, 600+ exhibitors from 40 + countries occupying 26000+ square metres of space and 30+ industry-driven conference sessions over its 4-day programme.
تحديث لأحدث إصدار 1.0
Last updated on 28/10/2018
NEVA 2019 FAQ
تحقق من القائمة التالية لمعرفة الحد الأدنى من المتطلبات NEVA 2019.
NEVA 2019 هي مدعومة على اللغات Arabic, Armenian, Chinese, Dutch, English, French, Georgian, German, Greek, Hebrew, Indonesian, Italian, Norwegian Bokmål, Polish, Portuguese, Russian, Spanish, Swedish, Turkish, Ukrainian