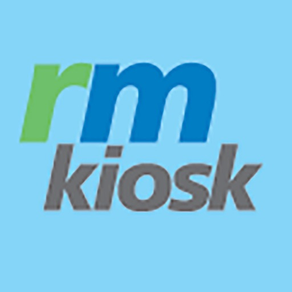 About RM_Kiosk
RM Kiosk allows restaurant customers to browse menu photos and place orders from any iPad that has been networked with the Restaurant Manager POS System. When the iPad is fitted with a Magnetic Swipe Reader (MSR), customers may pay for their purchase, as well.

Whether iPads are housed in special enclosures for use as stationary kiosks or handed out like menus, the RM Kiosk apps helps restaurateurs:

INCREASE REVENUE:
Up-selling is automatic when customers can browse attractive photos & graphical coupons.

SPEED SERVICE:
Guests no longer need to wait for a waiter or cashier to take their order.

REDUCE PAYROLL:
Fewer staff are needed when self-service is available.

IMPROVE CUSTOMER SATISFACTION:
Faster service & photos that show customers what to expect, improve customer satisfaction and repeat business.

Because RM Kiosk integrates with the Restaurant Manager POS system, it's easy to add menu items on the fly and promote specials like happy hours or BOGO (Buy One Get One Free) coupons. Restaurant Manager Website: http://www.rmpos.com/


This app requires iOS 12 or higher.
تحديث لأحدث إصدار 20.2020.11
Last updated on 30/11/2020
الإصدارات القديمة
User interface and performance improvements.
Version History
User interface and performance improvements.
This app has been updated by Apple to display the Apple Watch app icon.

Performance improvements and Bug Fixes - Fixes a database ModScreen field to properly preserve and show the actual Modifier Screen for items. Increases the 2 digit limitation for total modifiers per item.
Ready for CC processor changeover
Added credit card support for the iDynamo and Linea Pro.
19.0.2013.07251
26/07/2013
RM_Kiosk FAQ
تحقق من القائمة التالية لمعرفة الحد الأدنى من المتطلبات RM_Kiosk.
iPad
Requiere iPadOS 12.0 o posterior.
RM_Kiosk هي مدعومة على اللغات Inglés