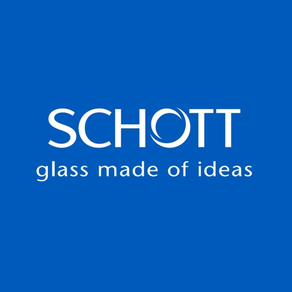 SCHOTT app
1.22.31
for iPhone, iPad and more
لقطات الشاشة لـ SCHOTT app
About SCHOTT app
SCHOTT app is a productivity app for SCHOTT employees, partners and customers of SCHOTT. The app combines business functions like Emails, Intranet access, collaboration functions, mobile business processes, data exchange with customers and prospects/flyers.
Onboarding for our customers/partners can be done via SCHOTT ID - please contact cloud@schott.com.
تحديث لأحدث إصدار 1.22.31
Last updated on 16/01/2023
الإصدارات القديمة
Version History
Minor Fixes for Fixed Assets Inventory
Mail: delete within mails work without confirmation
Minor Bugfixes (Problems after password change are fixed)
Minor bugfixes for calendar
Minor Enhancement Fixed Asset Inventory: Limit room to 8 characters
Minor changes for Fixed Assets Inventory
Bugfix for Chat Notifications
Bugfix for E-Mail: Respond/forward buttons panel not shown
SCHOTT chat: unread message count is shown
SCHOTT chat: renaming of rooms
General: enhancements and bug fixes
New Features:
Mail: View PDF documents in mails
Chat: Leaving a chatroom
Chat: Notification if additional users are added to a chatroom inside the chatroom
Out of Office reply can be managed via Mail
- Shift Plan contains flexible work time
- Bugfix: Open Links in e-Mails
- Bugfix: Logout in offline mode shows the proper message
- Contacts with SCHOTT.com will no longer be added to the Outlook contacts
- Translations for private e-Mail conditions
- Bugfix: Display problem eMail tabs
SCHOTT app FAQ
تحقق من القائمة التالية لمعرفة الحد الأدنى من المتطلبات SCHOTT app.
iPhone
Requiere iOS 11.0 o posterior.
iPad
Requiere iPadOS 11.0 o posterior.
iPod touch
Requiere iOS 11.0 o posterior.
SCHOTT app هي مدعومة على اللغات Inglés