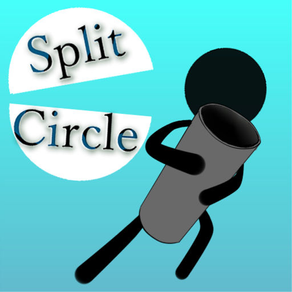 لقطات الشاشة لـ Split Circle
About Split Circle
Circle downpour!?
While avoiding ○,
all will counteract with bazooka!!

- handy simple action game -
" Split Circle " is while avoiding so as not to hit the hail circle , is an action game that will destroy in the bazooka .
Switch weapons , let's to capture the reckless to look also stage !

- Game description -
1. Tap the left and right screen , while manipulating the stick man , we will destroy the circle .
2. Collect the gems fall from time to time , to get the new weapons .
3.1 and repeat the 2 , let's aim to best stage - highest score !

Because when you clear until the stage 7 [ hard mode ] is open , you psyched to a further stage!!


Regularly new weapon will be added !


Order to better application , bug reports , impressions , we wait or requests .
تحديث لأحدث إصدار 1.11
Last updated on 04/05/2016
الإصدارات القديمة
Version History
・You can now select the color of the player!
・Others made ​​a minor adjustment
Split Circle FAQ
تحقق من القائمة التالية لمعرفة الحد الأدنى من المتطلبات Split Circle.
Split Circle هي مدعومة على اللغات English, Japanese