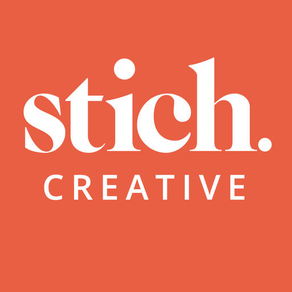 لقطات الشاشة لـ Stich Creative
About Stich Creative
STICH CREATIVE APP
Creating smartphone & tablet publications.

WHAT WE DO
We work closely with large and small marketing agencies and directly with clients, allowing them to expand their resources by tapping into our creative team. As a graphic design support team we take the pressure off your workload and work closely with your account teams. Our creative support helps limit your financial commitments of both staff and the cost of office space, giving you a professional design service when you need it.

HOW WE DO IT
Our goal is to be an extension of your team. We can work under the radar as a whitelabel or be involved as a partner if need be. We build relationships where our strengths can be shifted to your benefit and make every project a successful one. We are here to relieve the pressure of overloaded studios. We can become or expand your creative team within minutes.

WHO DOES IT
In 2011 Steve Biseker and Rich Tilling met whilst on freelance assignments and set about creating Stich Creative. The aim was simple… to offer Creative Agencies and Marketing Teams a creative resource. Both Steve and Rich come from a strong work ethic that has seen them create new brands and develop existing global ones by using guideline resource to a highly successful standard.

OUR AIM
To work on global brands and maintain consistency, we make sure we know the company we are working on by studying their brand guidelines to ensure every piece of communication we produce, will be approved by their brand guardian. We love what we do, we are passionate and take pride in what we send out. we have no gimmicks or flashy tricks. We're in business to build a reputable company that gives our clients the best that we have to offer.
تحديث لأحدث إصدار 1.2
Last updated on 13/10/2015
الإصدارات القديمة
Fixes a problem where the Issue Store could show duplicate issues.
Version History
Fixes a problem where the Issue Store could show duplicate issues.
Stich Creative FAQ
تحقق من القائمة التالية لمعرفة الحد الأدنى من المتطلبات Stich Creative.
Stich Creative هي مدعومة على اللغات English