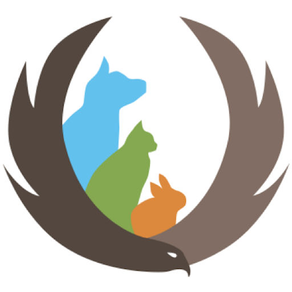 Veterinary Angels Agoura Hills
300000.1.46
for iPhone, iPad
لقطات الشاشة لـ Veterinary Angels Agoura Hills
About Veterinary Angels Agoura Hills
This app is designed to provide extended care for the patients and clients of Veterinary Angels Medical Center in Agoura Hills, California.

With this app you can:
One touch call and email
Request appointments
Request food
Request medication
View your pet's upcoming services and vaccinations
Receive notifications about hospital promotions, lost pets in our vicinity and recalled pet foods.
Receive monthly reminders so you don't forget to give your heartworm and flea/tick prevention.
Check out our Facebook
Look up pet diseases from a reliable information source
Find us on the map
Visit our website
Learn about our services
* And much more!

Veterinary Angels Medical Center is proud to serve the Agoura Hills, CA area for everything pet-related. Our veterinary hospital has two full time veterinarians on staff as your community vets. Our doctors pride themselves on a high level of compassionate care.

Our team is committed to educating our clients in how to keep your pets healthy year round, with good nutrition and exercise. Veterinary Angels Medical Center stays on top of the latest advances in veterinarian technology and above all, remembers that all animals and pets need to be treated with loving care in every check-up, procedure, or surgery.
تحديث لأحدث إصدار 300000.1.46
Last updated on 17/07/2019
الإصدارات القديمة
Veterinary Angels Agoura Hills FAQ
تحقق من القائمة التالية لمعرفة الحد الأدنى من المتطلبات Veterinary Angels Agoura Hills.
Veterinary Angels Agoura Hills هي مدعومة على اللغات English
بدائل لـ Veterinary Angels Agoura Hills