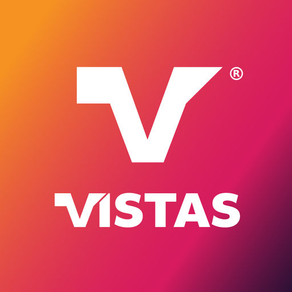 About VISTAS
Vistex invites you to VISTAS, our annual user group summit. VISTAS is an incredible combination of presentations, roundtables and demonstrations by Vistex experts and Vistex customers, along with multiple opportunities to network with prominent peers from your industry.

Download the VISTAS app to access the full, up-to-date agenda and to read session synopses, connect and network with other VISTAS attendees, access maps to navigate your way through the event, create your own VISTAS schedule, and more.
تحديث لأحدث إصدار 1.10.1
Last updated on 28/09/2018
VISTAS FAQ
تحقق من القائمة التالية لمعرفة الحد الأدنى من المتطلبات VISTAS.
VISTAS هي مدعومة على اللغات Afrikaans, Arabic, Catalan, Chinese, Croatian, Czech, Danish, Dutch, English, Finnish, French, German, Greek, Hebrew, Hungarian, Indonesian, Italian, Japanese, Korean, Malay, Norwegian Bokmål, Polish, Portuguese, Romanian, Russian, Slovak, Spanish, Swedish, Thai, Turkish, Ukrainian, Vietnamese