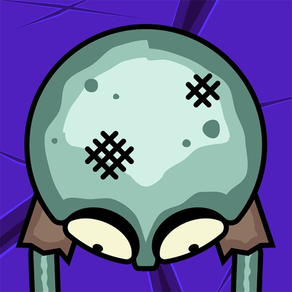 لقطات الشاشة لـ ZombieShuffle
About ZombieShuffle
Save the world from the zombies.

Keep your brain trained by testing your reflexes and decision making under time-pressure, by sorting the ravenous zombies, by colour and against the clock.

Take too long, or send the zombie the wrong way and all is lost.

Compete against your friends and check how you're doing against the rest of the world.
تحديث لأحدث إصدار 1.0
Last updated on 06/10/2017
ZombieShuffle FAQ
تحقق من القائمة التالية لمعرفة الحد الأدنى من المتطلبات ZombieShuffle.
ZombieShuffle هي مدعومة على اللغات English