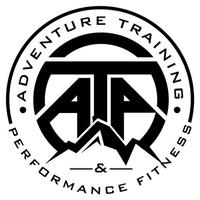 ATP Fitness
Not Available
Removed
from the App Store
Screenshots for iPhone
More Screenshots for iPad
ATP Fitness Description
Hi, I'm Josh, a personal trainer based in Newmarket, Queensland. I've been in the fitness industry for over 4 years now and am excited to help you with your nutrition and fitness goals.

I believe that with the right assistance that everyone can achieve the goals that they so desire through fitness, nutrition and a positive mindset. If one of these boxes are unchecked then you're not efficient with your time and money.

As Director of ATP Fitness, I have run my fair share of OCR's (obstacle course race). With eight Tough Mudders, over three years, in two different states, finishing 8th in Queensland and 22nd in New South Wales, one time running on a Saturday with an undiagnosed chest infection and then on Sunday with antibiotics to fight a diagnosed chest infection. You could say that perhaps I might fit the name of the race I was running, not to toot my own horn.
However, with my background, I found that Tough Mudder directly did not meet the degree of difficulty or provide a big enough challenge nor diversity that I was looking for. Don't get me wrong, I loved getting muddy, racing, and pulling a team through of people for their first time. Yet something was missing.

Enter Spartan Race Australia. Without over promoting the brand, I'd been following them on IG for about a year. Not realising exactly how big the franchise was. I found that Spartan Race offered a depth and ability to challenge myself further than what I'd seen so far.
Usually, I'd jump in head first to these type of things, and jumping was precisely what I did. I started to emersce myself in the spartan ethos and began more direct planning around what I wanted to do and my goals for a team.

From the burning passion, APT Spartan was born, and so the journey would begin. The timeframe was short, and many new bodies that had never run and OCR. The first thing that was needed was a Bootcamp to prep everyone for the first race on Sep 2018. I had a good idea of what skills would need improving by the team all round. But the best thing about running with a team is exactly that, its a team. Where some fall short, others excel. 3 robust moths were put in, and our first Spartan team was 8 strong.
Life is unpredictable! 8 became 4. All you can do is laugh otherwise you will cry. A few injuries happened, and some unexpected work trips came up. That's life, we push on, adapt and overcome.

Race Day.
I had big hopes of the team, 8 is a good number, and from there you can build on that. I knew that some people would struggle with running, climbing, swimming and overcoming that voice in their head that would say "it's all too hard, just stop and suck your thumb." But with a big team comes strengths and comradery to pull everyone through.
So I was definitely worried that I would be carrying 3 others on my shoulders, not that I would ever object to a challenge. Yet this is my first Spartan, and I don't know what I'm in for.
There was a genuine excitement to everyone underlined with a quiet nervisnos for the unknown. Were we prepared enough, had I done all I could to get them ready. These questions filled my head, but I put my faith in my own programming and abilities to fill my confidence right the way back up.
Without a step-by-step recount if the 14km I can report that everyone had a fantastic time. At one stage or another, we were all faced with a challenge, and we concurred as a team.
At the end I only had one question for everyone, "do you want to do another?" and I got the response I wanted. Unanimous YES!
So with a much better idea of how Spartan is, I now began my drive for 2019 and getting at least 10 to cross the line in Apr 19. Thankfully the teammates who were injured and unable to come in 2018 made full recoveries and were even keener than before to race in 2019.