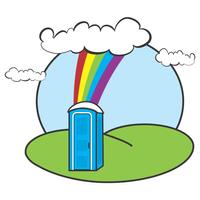 Bodygarage
$6.99
Bodygarage Description
FEATURED ON ITUNES OVER 330 TIMES!

Do you suffer from chronic migraines? Sinusitis? Painful and embarrassing digestive problems? Or are you looking for a guide to help you live a better, cleaner, and more healthy life?

If you can answer YES to any of these questions, then you need to get your copy of Bodygarage today! After suffering from chronic and debilitating migraines, software developer Jory Anick made it his mission to figure out what he could do to fight back. In Bodygarage, he shares the results of his studies, giving you a complete guide on how to fight chronic migraines, digestive problems, chronic sinusitis, and how to live a better life.

Bodygarage provides an in-depth look at the minerals and vitamins our bodies need to function properly, and that so many of us lack in our daily diets. The poor nutrition we suffer from leads to conditions and illnesses that can be combated by smart eating. Digestive issues are easily corrected with proper food intake. Sinusitis and migraines can be a thing of the past when you treat them as fungal and toxicological conditions. These are the answers you have been looking for that will finally help your body heal itself. It's all here for you in Bodygarage.

Also included in Bodygarage are recipes for you to try, making use of foods that contain the minerals you need for a better life. These delicious medicinal meals will give you the start you need to turn your health around and get your life back!

Get your copy of Bodygarage today, and get your life back on track. Fight those migraines, digestive problems, and sinusitis with natural, clean solutions. Start living life the way we were meant to. Let Bodygarage be your guide!

About the Author:
Jory Anick lives, writes, and edits in Montreal, Canada. Best known for developing the Emulive line of streaming media tools, he is passionate about his work on minerals and migraine headaches. Jory's software products have been used by NASA, the US Navy, and daily for 15+ years on the Nymex trading floor. When he became too sick to work, an interest in health and nutrition was born by necessity. His personal experience led to the development of Bodygarage and its accompanying myMinerals software, they are his effort to explain how certain common health problems can be identified, managed, or cured. Bodygarage is his first book.

When the app is first started, choose a language and the book will download onto your device.
Bodygarage 1.60 Update
Minor improvements, built with xcode 8.
More
More Information
Language:

Chinese

English

French

Japanese

Spanish

More