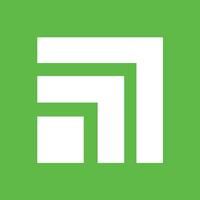 Chitkara
Free Get
Screenshots for iPhone
More Screenshots for iPad
Chitkara Description
In yet another initiative to foster "Anytime Anywhere Learning" Chitkara International School have introduced 'Chitkara' Learning App of Chitkara International School to enable it's students to connect with their classes even after school hours. The objective is to help the students feel interested, involved and understand the concepts of various subjects after school in their home. 'Chitkara' will make learning more interactive & facilitate better engagement amidst all stakeholders. The App will also make learning fun and help in tracking one's progress through the various tests which are provided at the end of each chapter. It combines classroom learning with online learning, in which students can, in part, control the time, pace, and place of their learning. It is a form of blended learning in which students understand novel content online by watching video lectures at home with teachers offering more personalised guidance.
With the launch of this learning App, Chitkara International School are poised to enter a new era of technology enabled learning. The App is available exclusively to the students and teachers of Chitkara International School. Through this Learning App, you can access video lectures by expert teachers and take tests/assessments after watching the video lecture and/or after completing a chapter, whenever you want. These video lectures will help you in understanding concepts and solving question papers. Since the complete course videos are available with you 24/7 you can study and revise anytime throughout the year. The content is well organised by chapters and simply structured for easy navigation. Each chapter is broken into small modules of 5 to 7 mins each to keep the lectures interesting and to the point. The relevant topic is explained thoroughly. Animation and presentation have been included so that you can understand concepts better. You can even add notes to the video timeline and assess your performance with tests at the end of every chapter (EoC) and module (EoM).
Chitkara's Key Features:
• Video lectures by expert teachers according to topics and concepts
• Mapped to the curriculum
• Oriented towards Class and Board Examination
• Well organised by chapter & module for easy navigation
• You can easily track your study progress and performance
• Videos explaining problem solving methods & techniques
• Content can be saved on device for offline viewing.
• Each concept video is followed by a small MCQ test to self-evaluate your understanding
• Add notes to the video timeline while studying just by pausing the video.
• Teacher can unlock chapters as per her study plan and schedule.
• End of chapter (EoC) tests can be accessed only after your Teacher unlocks the same.
• Through Dynamic Tests you can take additional Assessment which your teacher assigns to you from time to time.