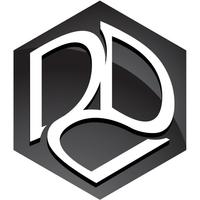 DDD Distracted Driving Device
Free Get
Screenshots for iPhone
More Screenshots for iPad
DDD Distracted Driving Device Description
Operate and control your Distracted Driving Device as a Driver or as a Parent/Vehicle Manager to modify and restrict the behavior of driving while reading or texting on a smartphone.

Safety starts at home and old habits die hard. You do everything you can to protect your family, so why would you let them risk their lives over a text message? Our mission is to eliminate distracted driving and to convince future generation of drivers to put down their phones and make our roads a safer place for everyone. App allows you to operate the Distracted Driving Device in your vehicle as a driver as well as control the behavior of your assigned drivers as a parent or vehicle manager.

When installed in a vehicle, the Distracted Driving Device prevents the vehicle from being started until the Driver's phone is placed in the Distracted Driving Device which is mounted inside a glove box or other out of sight compartment. If the Driver removes the phone while driving, a text message will be sent to the Owner/Parent/Administrator and a log of the time and location will be generated in the Owner's version of the app. The vehicle operation will not be impeded while underway but will prevent the Driver from starting it again once stopped until the phone is placed back into the Distracted Driving Device again.

The Distracted Driving Device provides a charging port to safely recharge the battery of the phone while driving and still allows for the safe, hands-free operation of the phone for placing and receiving phone calls when paired with vehicle hands-free calling features as well as the ability to listen to music streaming from the phone. An Emergency Bypass of the Distracted Driving Device system is also provided for in the event that a phone is damaged, lost or inoperable but will additionally notify the Owner/Parent/Administrator that it was used to start the vehicle. Additionally, a Valet Mode is also provided to allow Driver and the Owner/Parent/Administrator to place the vehicle in a permitted start mode so that it may be operated by parking attendants. The Valet Mode can be engaged while at the vehicle or remotely operated to allow permitted operation. Each start of the vehicle in Valet Mode will also generate a notification to the Owner/Parent/Administrator of the vehicle being started in this manner.
DDD Distracted Driving Device 1.0.3 Update
Addresses display issue involving adding drivers.
More