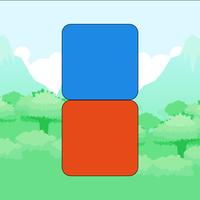 Double Colors - Free and Simple Game
Free Get
Double Colors - Free and Simple Game Description
Everybody, hello.

Looking for a simple, fast and free game? Double Colors is exactly the game for you. It has a simple gameplay. It's a totally free game. You can also open it quickly and play everywhere on the metro in the car.

Bring the same colors over the two boxes and earn points. See who can score more? Show your high score to your friend and play with your friend. Play for free and scramble with your friends.

Come on, what are you waiting for to play this simple game?

Be careful that this game made with Unity game engine may make you a little sick. Do not break the iPhone with yourself. Follow the fast-paced boxes with your eyes and bring the same colored boxes over the top!

Haydi download now and start playing right away.


Double Colors!
Double Colors - Free and Simple Game 1.0 Update