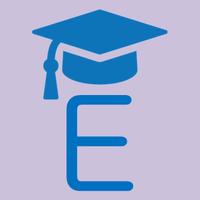 Edify Notes
Free Get
Screenshots for iPhone
More Screenshots for iPad
Edify Notes Description
Welcome to Edify Notes!
"A Teacher presents the Past, reveals the Present and creates the Future"

Teaching as well as learning are two most challenging and complex task in the world. But when you add an element of fun to teaching, learning no more becomes difficult. This is exactly what we do at Edify Notes. We not only make learning a fun filled task but also the most enjoyable thing in the world. Our practice resources, learning materials, sample notes, extra question papers and methods of teaching are widely different from normal classroom learning and that's what makes us stand out.

Modern Learning Approach – What We Believe In

We believe that there's an Einstein in every kid who wishes to showcase his skills to the world. At Edify Notes, we give wings to kids and mold them in the most beautified manner that they become learners of tomorrow. Our teaching methods and practice materials have been developed in a way that they meet the varied challenges met by students in this dynamic scenario and make them overcome them in the most precise manner via continuous practice, tests, etc.


The Purpose – What We Offer

Our Mobile App offer NCERT text book notes and solutions for classes VIth to XIIth that help in proper understanding of chapters of all subjects. Additionally, we offer Revision Notes, Sample Papers, Quiz, Extra Questions and MCQ Papers that include important points from each and every chapter and precisely help in Quick Revision before the exams. Furthermore, students can also find NCERT textbook chapter-wise summaries and answers guides from where they can easily solve their problems for all subjects and carry out rigorous leaning along with understanding varied words and their meanings. Our Mindmaps help in reading the chapters in a sequence.

Unique Teaching Experience – What We Adhere To

There's no such thing as "one track mantra" for all types of teachings and well as leanings. Each child has his own goals and challenges which need to be dealt differently. For such reasons, we bring forth study materials that help overcome these problems easily and conveniently.

As widely said by a learned man, "Teachers who love teaching, teach children to love learning." This is what we believe in and what we adhere to!