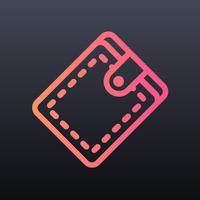 Etherscanner
Free Get
Etherscanner Description
All your wallets, balances, transactions, and instant alerts in one convenient app.

Etherscanner is an indispensable helper in taking full control over your crypto finances. It is handy and easy to use.

Just add your wallets and stay tuned:

• View total portfolio volume and the latest wallet balances (USD, BTC/ETH, and tokens)

• Track all the transactions

• Get push-notification about new transactions and airdrops (or "mute" the wallet)

• Easily add new wallets to your portfolio by scanning the qr-code (no password), entering the address, or even the transaction link.

Enjoy simple and fast UI, free of Ads.


Note: Etherscanner is a monitoring tool that does not create cryptocurrency wallets and does not support cryptocurrencies transfers.
Etherscanner 1.2 Update
• Improved main screen: changed header scrolling, more space for working with transactions or tokens
• "Mute" mode for specific wallets: you can turn off push notifications for a wallet
• Signing in with ICOS ID: if you have an ICOS ID account, skip registration and sign in in one click
• Parsing the address of the wallet from the transaction link. No need to search for the wallet address, just insert a transaction link, and the address is added automatically.
More