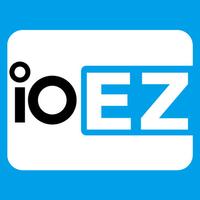 EZ Pro Mobile
Free Get
Screenshots for iPhone
More Screenshots for iPad
EZ Pro Mobile Description
The revamped EZ Pro mobile app for iOS devices allows users to remotely connect to the latest version of EZ Pro mobile IP Video Management system (V2.5 and higher) and view live and recorded video from their cameras.

With a new Google Material Design inspired interface the app is simpler and faster to use, allowing users to more rapidly access and view live or recorder video from any EZ Pro mobile system.

-Features---------------------------------------------------------------
。Connect via Wifi or Data connection to local or remote EZ pro mobile
。View and Connect to Auto-discovered EZ Pro mobile system
。View status of connected IP cameras
。View live recorded video from IP cameras
。Adjust streaming resolution on-the-fly form cameras
。Mobile PTZ - allows to control PTZ cameras from mobile devices.
EZ Pro Mobile 18.4 Update
NEW FEATURES
*2 way audio
*Soft triggers
IMPROVEMENTS
*Added image zoom in/out on double tap+swipe.
*Now it's possible to zoom dewarped image to any point with pinch-to-zoom
*Now it's possible to zoom dewarped image with two fingers and drag it at the same time.
*Added informative warnings in cloud login dialog.
UI/UX changes:
*Changed all screens according to sensor "notch" at the top of the screen on iPhone X.
*Camera views small improvements.
*Placeholders for I/O modules are changed.
BUG FIXES:
*Incorrect time on timemaker was shown after pausing playback and switching to another camera. Fixed.
*Some buttons didn't work if they were holding for some time. Fixed.
*"No archive" label was shown when the video was paused. Fixed.
*Focus was set to login on connection without a saved password. Fixed.
*Video played with increased speed when the mobile device was locked and unlocked. Fixed.
*Camera showed an archive if a user chose the point in an archive, returned to live and switched to other cameras. Fixed.
*Video jumps when it was touched with the second finger while dragging by first. Fixed.
*Camera was shown for a user after layout removing. Fixed.
*Timeline was shown in client timezone. Fixed.
*"Camera offline" was shown when the server was stopped in the system with 2 and more servers.
*Client stopped reacting on any tap if many quick taps were made on the top left button on the welcome screen. Fixed.
*No shadow was under playback controls for cameras without archive. Fixed.
*Camera view didn't zoom out to initial state on PTZ button press. Fixed.
*DW panoramic cameras show only one sensor in the application. Fixed.
*Fixed compatibility issues with iPhone XS/XS Max.
*Non-cloud connections can be removed with "Delete" button on the "Edit connection" dialog.
TESTED OS:
*iOS 10
*iOS 11
*iOS 12
More