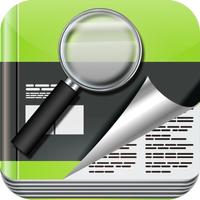 FlipExplorer
Free Get
FlipExplorer Description
FlipExplorer is a free App to view the publications created by FlipCreator. It gives you the ability to put the publications into iPad/iPhone. So that you can view them when you are offline.

There are two methods to put your publications into a iPad/iPhone:

1. Transfer with iTunes
Just zip the publication and drag & drop the .zip file into the device with iTunes.

2. Download from a website
Tap "Add Book" button and input the URL of your publication, then tap "Start Download" button to download it.