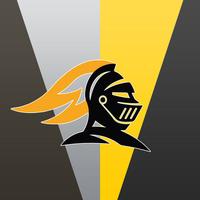 Foothill High
Free Get
Screenshots for iPhone
More Screenshots for iPad
Foothill High Description
Foothill High is the official Foothill High School iOS application.

Connect with teachers through the Staff Directory, get intelligent updates on the Bell Schedule, check Grades through a gorgeous Aeries Interface, view every detail of the school campus on an ultra-resolution map, and so much more.....

As always, thanks for the suggestions. There's more updates to come!

****NEW IN VERSION 1.8****
Bug fixes, updates for 2016-17 school year

****NEW IN VERSION 1.7.1****
Minor bug fixes and performance improvements

****NEW IN VERSION 1.7****
Added ASB Twitter Feed
Added Knightlife

****NEW IN VERSION 1.6****
Updates for Aeries

****NEW IN VERSION 1.5****
Added FTV
Removed automatic login to become AB 1584 compliant

****NEW IN VERSION 1.4.3****
Added iPad support
Removed Tutorial Icon
Under-the-hood upgrades

****NEW IN VERSION 1.4****
Updated for the 2015-2016 school year

****NEW IN VERSION 1.3****
We've added sports to the Calendar and squashed a few minor bugs. It also tells you when its loading information, to prevent confusion.

Tutorial is complete and accessible for students!

New Credentials. This version is easy and intuitive. Only log in once, and the app does the rest, forever and securely.

Web pages now load faster and show progress more accurately.

Easier ways to contact the developer.

So much under the hood...


****NEW IN VERSION 1.2****
We've got some big updates...

Most noticeably, a brand new UI. It scales for bigger phones and looks so much more modern. Its more usable than the last one and should be used for a long time going forward.

Calendar. Now, all school events are aggregated in one place, so you don't need to wait for notifications. We've got school events, like late starts and assemblies, and sports events for all Spring sports.

Optional Tutorial. Register through the app. Way easier than anything else. However, it occasionally causes lag, so it is up to you to enable it.

****NEW IN VERSION 1.1****
We've got a lot of updates coming out in this version.

The widget is new. It provides at-a-glance information about the day's schedule and next bell in a really cool, sleek way. Tapping on it directs you straight to the main app.

The Bell Schedule gets intelligent! It now updates the bell schedule automatically for each day.

Notifications! Ever wondered when the next late start is? Caught by surprise by a drill or assembly? Just turn on notifications, and this will become a thing of the past!

Higher resolution Campus Map! Gone is the blurry, pixelated, out of focus old image. The new one was painstakingly created from scratch and modified for iOS screens. Its a big step up from the old version; it really should be much more useful.

Staff Directory updates for 2014-2015.

Updated information screen. It has been rebuilt and modified to look much better and includes more functionality.
Foothill High 1.8 Update
Bug fixes, updates for 2016-17 school year
More