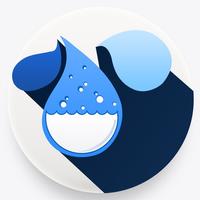 GE Moisture Calculator
Free Get
GE Moisture Calculator Description
The GE Moisture Calculator converts a known Dew point and a known pressure to PPMv (Parts per Million, volume basis) for Ideal Gases, as well as converting a Dew point and Temperature to RH (Relative Humidity).
It 

Converts: 


- Dew / Frost Point (°C or °F)

- Dew point values (-110 °C to +60°C or -166°F to 140°F)

- Ambient Temperature

- Gauge Pressure (Pa, kPa, psig, bar, atm)

- Temperature (Celsius, Fahrenheit)

- %RH Relative Humidity

- Moisture Content PPMv




Please remember to review our application and mention any new features you would like us to add to future versions of the Moisture Calculator. 


Measurement & Control is a leading innovator in advanced, sensor-based measurement, non-destructive testing and inspection and condition monitoring, delivering accuracy, productivity and safety to a wide range of industries, including oil & gas, power generation, aerospace, transportation and healthcare.
GE Moisture Calculator 2.1 Update