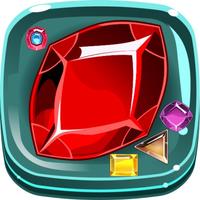 Gems Treasures Hunter Match3
Free Get
Gems Treasures Hunter Match3 Description
Gems Treasures Hunter Match3 is a simple and easy game inspired on games of jewels and diamond, but with some very cool differences, plus you can destroy groups of at least 3 jewels, you can also use items like bombs and dynamite strategically in order to earn more points and even increase over time.
- Move and match 3 jewels in a line to remove them.
- Beat all the challenges and win difficult levels.
- Complete the missions set at the beginning of each new level.
- Collect all the sparkling crystals before you run out of moves.
- Win enough points to earn at least one star.