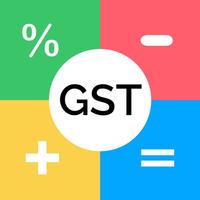 GST Calculator & Tax Rate Finder (GST Tax Guide)
Free Get
GST Calculator & Tax Rate Finder (GST Tax Guide) Description
GST Tax & GST Tax Rate Calculator
GST Tax Calculator, GST Rate Guide, GST Act India & GST Bill Guide with GST Bill India.

Observe the largest financial change in India, the GST good and services tax, here we are showing you the latest rate of tax in the GST in India.

GST, GST Tax, GST Tax Rate in india, GST Bill, GST Tax Calculator, GST in india - GST Guide is available.
GST Calculator and Tax Rate app helps you to instant calculate GST Tax for Different Tax Slabs like 5%, 12%, 18% and 28% for different products also it gives complete List of Tax Rate on Different Goods and Services decided by government of india.
GST Rate Finder and calculator app help you find Tax Rates and HSN/SAC Code Same Time.

This is not an official application.
GST (Goods and Service Tax) Rate Finder & Calculator application is all about the proposed Goods and Services Tax which is likely to get implemented in India somewhere in 2017.This app contains latest GST Structure update.

Application Features :

1) GST Tax Calculator for calculation of return Tax accounting enrollment.
2) GST Tax Rate Detail for goods as well as Services.
3) Explanation of GST Structure in India
4) Quick Calculator
5) Important dates related to GST
6) Search available

Know all about GST on your ios device now.

Good and services tax is the largest reform of finance in India and this will change the entire Indian Business

GST calculator
Tax calculator
GST Rate
GST Guide
GST tax
GST rate finder
GST India FAQs
GST Act
GST Accounting
GST Bill
Online GST Bill
GST Way Bill
GST Rules
Tally For GST
Software for GST

Download this app and get everything you need regarding the GST (Goods and Service Tax) Bill TOTALLY FREE..
GST Calculator & Tax Rate Finder (GST Tax Guide) 1.0 Update