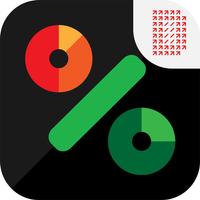 Handy Profit Calculator (Double down or Defend your bottom line)
$0.99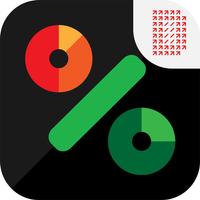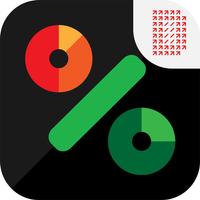 Handy Profit Calculator (Double down or Defend your bottom line)
$0.99
Handy Profit Calculator (Double down or Defend your bottom line) Description
Handy Profit Calculator designed to reckon up every penny in the "bear" trend market. You can immediately calculate and determine what share price a stock needs to keep returning a specified awesome profit.

When buying stock, the Handy Profit Calculator can calculate or reverse-calculate the total cash estimate, per share buying price, or a number of shares. When selling stock, the Handy Profit Calculator can determine the net profit amount and total return percentage, or the per share selling price. The Handy Profit Calculator can add flat rate, percentage, per share, or custom commissions in the calculations.

Handy Profit Calculator is a lightweight assistant for anyone doing day trading! Claw Your Way to Profits in a Bear Market.
Handy Profit Calculator (Double down or Defend your bottom line) 1.3 Update
- add Stock Symbols database
More