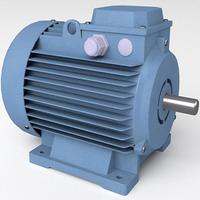 IM Simulator
$1.99
IM Simulator Description
This tool allows to examine fundamental characteristics, performing analysis both in steady-state and in transient state conditions, of a three phase induction motor.
In this version has added the capability to examine the behaviour of an induction motor in an open loop control.
In particular to perform the transient analysis, a complex Runge Kutta solver has been implemented. The implemented mathematical solver is suitable for solving the mathematical model [5th order differential equation system] of a 3 phase asynchronous motor. In order to optimize a mobile device resources some simplifying assumptions have been made on the electrical machine mathematical model.
IM Simulator 3.1 Update
In this version have been removed several bugs and new iPhones and iPads support has been added, performances improvements have been made.
In the transient analysis panel has been added the swipe in the left and right direction on X axis when the X/Y axes settings is performed. This feature is very useful when detailed transient simulation analysis is performed on entire simulation duration.
More