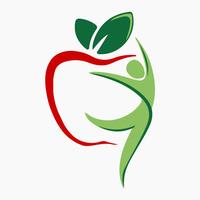 KeepFit
Not Available
Removed
from the App Store
KeepFit Description
KeepFit is a rich collection of Facts and Tips that will familiarize you with the Benefits and Use of Nature Cure with Natural Food. The application not only contains facts about the Nutritional value of various food items but also contains information about the usefulness of food in the treatment of various diseases and health problems.

Overview

Nature Cure is not just a system of curing aches and pains, it is a complete science. It is the research and implementation of all that is good in Nature.

Did you know that -

-- Fruits that are rich in Vitamins A, B-complex and C, Sugar, Calcium and Iron like Apple, Lemon, Orange assist in the proper functioning of Heart and keep it healthy even in old age.

-- Fruits like Apple, Date and Mango that contain vitamins A, B-complex and Phosphorus have a protective and stimulating effect on the nerves. Hence, regular use of these fruits can sharpen memory and prevent mental tension, Hysteria and Insomnia.

With KeepFit on your smartphone you will realize that it's not just the Apple which keeps Doctors away but Almonds, Apricots, Banana, ..... and several other items too.

Features:

1. Nutritional and Therapeutic value of over 60 food items, herbs and spices.

2. Benefits and Dietary sources of 23 essential Minerals and Vitamins.

3. Functions, Sources, Deficiency Symptoms, Healing and Therapeutic Properties of the 10 Essential Amino Acids.

4. Benefits and Sources of 36 Phytonutrients.

5. Functions, Required Vitamins, Required Minerals and Recommended Food Items for the 12 systems of the Human Body.

6. Discover the importance and common sources of Antioxidants.

7. Find out all about of Carbohydrates - good carbs, bad carbs, blood sugar, body fat, etc.

8. Immune System functioning, disorders and diseases along with immunity boosters.

9. Suggested fruit and vegetable juices for 35 health problems.

10. Healing Foods for 35 health problems.

11. Household tips for 15 common health problems.

12. Lifestyle and Diet tips for a long and youthful life.
KeepFit 7.1 Update
- 15 more ailments added in Healing Foods section.
- Juices section revised and refreshed.
version 7.0
- 2 new sections, Immune System and Phytonutrients added.
- New food items added.
- The entire foods database has been revised and refreshed.
- Minor design optimizations for improved UX.
More