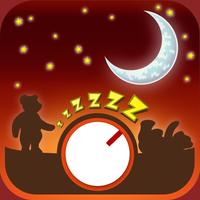 Lullaby Time Lite
Free Get
Lullaby Time Lite Description
Lullaby Time Lite is a free app, from the makers of White Noise Ambience, that is designed to entertain and calm your small child when they are being fussy. Use Lullaby Time Lite to keep your child engaged when you need them to be still, or use it by the crib to help them relax before bed.

To help your child use Lullaby Time Lite frustration-free, we have included Baby Mode, which lets your child swipe through pictures without getting stuck in a menu. Baby Mode makes the app full-screen and removes the user interface. Lullaby Time Lite lets you customize how Baby Mode is exited, allowing you to tailor it to your child's personality while making a quick exit easy for you.

Other important features include a customizable playlist, the ability to add your own music and fades to ease between songs

Be Safe! Set your iPhone to Airplane Mode (in iPhone Settings) before putting it near your child.

All the images in this application are high resolution to ensure that if you have a retina display your experience is enhanced considerably.

All the images in this application are high resolution to ensure that if you have a retina display your experience is enhanced considerably.


FEATURES
- 6 High Quality Lullaby Compositions
- 9 High Quality Classical Pieces
- 6 Retina Illustrations
- 13 Retina Paintings
- Baby Mode was created so you child can enjoy the images without getting stuck.
- Digital Clock which includes multiple colors and brightness controls.
- Alarm System with Fade and Snooze.
- Library View: View the entire song database quickly as icons
- Favorites: Create a quick list of favorite songs.
- Playlist: Create a customizable playlist of songs.
- Audio Timers: Stop the song at your discretion.
- Swipe Navigation: Just swipe left or right to navigate.
- Audio Interrupt Handling
- Independent Volume Control
- Fade In & Out Audio Control
- Speaker Balance Control
- iPod Control Integration
- Background Audio Support
- iPhone 5 and Retina Display
- Compatibility with iPhone, iPod Touch, iPad and iPad Mini


6 MUSIC BOX LULLABIES INCLUDED
Twinkle Twinkle, Itsy Bitsy Spider, Old MacDonald, Hush Little Baby, Sing A Song Of Sixpence and Hey Diddle Diddle.

9 CLASSICAL MUSIC PIECES INCLUDED
Debussy's Clair De Lune, Faure's Dolly, Brahms's Lullaby, Beethoven's Fur Elise, Chopin's Nocturne, Tchaikovsky's Waltz, Debussy's Ararbesque, Bach Partita Minuets and Brahms Waltz.


UPGRADE TODAY!!!
Upgrade for just $1.99 and get all of the above, plus:

- NO ADS!!!
- More Songs,12 High Quality Lullaby Compositions and 18 High Quality Classical Pieces
- More Images! 36 Retina Images
- More Digital Clock Options!
- Choose from 3 different clock styles, with multiple colors.
- Bigger Playlist! Add more then 4 sounds to your playlist.
- More Mixes! Create more then 4 mixes.
- More Alarms! Create more then 4 alarms.


SUPPORT
If you have any questions regarding the function of the app please use in-app manual in the information tab to help you.

Please email support@logicworks101.com with suggestions for future features, improvements or bugs.
Lullaby Time Lite 2.00 Update
v2.00
- 2 New Clock Styles
- Optional Main UI Update
- Updated Help Guide & Tip System
- App Optimizations
- Bug Fixes
- Updated for iPhone X and iOS12
- Added Independent Volume for Library View
More