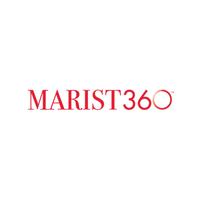 Marist360
Free Get
Marist360 Description
Marist College - Marist360

Finding the college that's just right for you is a stressful and time-consuming process. 'Which school will be the right fit for me? Will I love it? Will others like me? What does the campus look like? How are the dorms? What's the food like?' The questions are endless! Marist360 is here to help. Marist360 enhances the prospective student's experience before and during their college search process. Feeding insider tips and advice to the users, talking with current students, etc. to help make their process a little easier.

Features:

- Articles, videos, surveys and more on a range of topics from getting to know Marist College better to helping you out during your application process
- Daily Trivia where you can test your knowledge of Marist College
- Calendar of important campus happenings and events
- Current Students from Marist College to help answer your questions and concerns
- '360ie' feature for that selfie we know you want to snap while you're on campus!