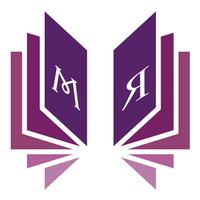 Mirror Read
Free Get
Screenshots for iPhone
More Screenshots for iPad
Mirror Read Description
Mirror Read is a unique learning company born and raised in Montreal, Canada. This is transformative reading. We invite you to explore an exciting and vast new territory of learning. Discover your own untapped aptitudes. Challenge friends & family. Enjoy the benefits of a new perspective on your own learning process.

If you like Mirror Read, please review & rate! We love feedback!

CONTENTS: * see below for details *
1. Backword Scramble Game
2. Mirror Messaging
3. Mirror Read Books for children

Do you know...?
- Mirror reading is a complex cognitive skill studied by researchers all over the world.
- MRI studies show that mirror reading practice stimulates grey-matter growth in right-brain regions not associated with regular reading, but linked to mental rotation and spatial transformation abilities.
- Educational researchers find links between mirror reading practice and increases in working memory.
...and that's just the beginning…

Much more information is needed : enter the Mirror Read App.

Initially developed as a set of research tools, the Mirror Read App gives everyone a scaffold to explore, learn, play, and support innovative science.

Mirror Read transforms reading, and learning, for everyone: Teachers, Parents, Students, Reading Professionals, Researchers, and everyone from around in the world who is looking to play in reverse - in any language.

Enjoy!
Please let us know what you think.
And keep on mirror reading.

Dr. Shelagh Robinson
Mirror Read Founder
shelagh@mirrorread.com
---
DETAILS on APP CONTENTS:
1. Backword Scramble Game: A code-cracking word-find for all ages and reading abilities. This twist on a classic will stimulate your mental rotation skills. Tap & drop letters to make back-words. Score over 1000 points and you're an expert; see if you can top the Game Center leaderboards!

2. Mirror Read Messaging: Create your own personalized Mirror Messages, then Share using email, Facebook or Twitter. Or save to Photos to print name tags, flash cards, inspirational quotes, and more, in reverse.

3. Mirror Read eBook: Enjoy the first volume in the MR catalogue of softcover and eBooks for children: Mr Puff and Mr Peeve. Reading reversed books in mirrors with kids makes for special interactions and amazing eye connections - key elements in social and language development. You can even read the book without a mirror for an added challenge. Watch out: children are often better than adults!

One more thing…
Get involved and grow your grey-matter!
Scientists use mirror-reversed text to measure spatial rotation skills and to test procedural memory in Alzheimer's and Huntington's patients. Now the race is on to learn more about the benefits of Mirror Reading practice. Enjoy innovative, enriching activities AND help to further the latest in MR science!

Visit http://www.mirrorread.com for Mirror Read Tests, Blogs, Research, Mirror Readoku, the latest in Mirror Read science, and more!
Mirror Read 3 Update
We've updated the app to support the latest iOS 12 with help from programming enthusiast Kyle Ilantzis and support from programming visionary Nathaniel Blumer. Our new app now has age rating 4+ so we hope kids enjoy. Stimulate your mental rotation skills with backword scramble. Create personalized mirror messages and share with friends & family. Read the mirror reverse book Mr Puff & Mr Peeve in mirrors with kids for special interactions and amazing eye connections.
More